It's been two weeks, and no matter how many times I've tried to write this it felt impossible. Minutes, hours and days spent staring into the void of this computer, it's blank screen staring back at me as I searched the caverns of my brains for the right words. It wasn't until this morning that it hit me why it was so difficult.
Writing this makes it unavoidably real.
Stephen Brett Gaines, aka Baba Zumbi of Zion I Crew passed away, his death announced on Aug 13th, 2021. He leaves behind three sons who were seemingly always at his side: Kodi, Kenji, and Zion. He leaves behind loved ones, and friends, and collaborators, and fans who loved him. He leaves behind a catalog of music that I dare you to try and find a bad verse on, and so many stories that I hope people continue to share as the days pass.
With so much to say, I'm not sure that one article would ever be enough. So for now the only thing I can try to do is honor Zumbi from the perspective I have. As a fan who knew his music for two decades and as a friend who knew him for nearly half that..
As I write this in the same back yard I was in when I got the heartbreaking news, I decided I would just write this as a letter to him. From all of us.
Zum,
You spent decades being ahead of your time, so in a poetic way it makes sense that you had to go ahead of the rest of us. If we were to pull up any of your songs from the last 20+ years we would find words that were just as relevant to what's happening now as they were the day you first wrote them into existence. You were the embodiment of Hip Hop. The purest definition of an Emcee. You carried the Bay Area with you in your backpack, representing Northern California but even more so representing the creativity, spirit, talent, community and culture that made your music so uniquely you. No matter where you went.
The thing is... your music wasn't just for the hip hop heads. You definitely impressed them with your lyrical prowess, and your delivery and energy on stage could stand up with the best of them, but it was more than that. It was the combination of your powerful messages, the futuristic beats that prophetically blurred the lines between Hip Hop and EDM, and the deep level of intention that went into the words you put out into the world. Your music crossed boundaries. i mean... you've done songs with Bassnectar, Linkin Park, Los Rakas AND Too Short. That kind of mix proves it - you were just that good.
Like so many others, I found your music when I was deep in a state of trying to find myself. I was a 17 year old high school senior in Sacramento when Mind Over Matter came out. Even though you'd been making moves in the Bay Area for a while, Sacramento was always about a step and a half behind when it came to the next big thing, so I may have been late to the game. Luckily for me, I skipped class on the regular to go to Tower Records and listen to the "Staff Recommendations" housed at their listening stations. That was how I found you. The album's intergalactic imagery hinted at the mind expanding music that would come after you pressed play, and it immediately grabbed my attention. I remember the shock coming over my face when the intro to it all was the first lines of Genesis read by the voice of an ethereal angel (Carolyn Gaines) speaking over what I can best describe as a monotone prayer chant translated through synthetic tones.
And then there was light.
The next 20 songs laid it all out on the table. Who you were. How you felt. The kind of things that mattered to you. You wrapped yourself into a package of musical magic and handed it to whoever was willing to listen. You spoke on meditation, and holy temples, and called the names of Goddesses and Orishas from deep inside your ancestral knowledge. You pulled in The Grouch and Planet Asia on some perfectly placed features. You created space with instrumental interludes that temporarily transported listeners to other worlds... and through it all you gave each of us an hour-long taste of what we could always expect from you.
Awareness.
Energy.
Intention.
And love. So much love poured into everything you did.
No lyric out of place, no beat out of sync.You blew my mind. You blew a lot of minds actually. It was no wonder it ended up nominated by The Source Magazine as one of the best Independent Albums of the year. They knew that you were something special. Just like every other person that ever encountered you, through your words, or through your friendship.
It wasn't just your music though. That was simply the catalyst. It was the thing that opened the doors for you to show where you truly shined. Live shows. You burst in with enough power to fuel a million performances. Whether you were on stage stealing the spotlight opening for Black Star in front of hundreds at the Fox Theater, or whether you were captivating thousands while standing with your hands in prayer before kicking off 'Silly Puddy' with The Grouch at Hiero Day - you owned every arena your feet touched. You danced, and smiled, and jumped, and engaged with people in a way that never changed over the years. While the rest of us got older, you stayed seemingly eternal.
Hence why you never left a stage you touched without making new fans. I've stood in those crowds, listening to the random conversations that would filter through people between songs and it was almost a guarantee that you would hear an iteration of this from someone:
"Yo who is this guy? He's amazing."
That was the power of your presence. If they didn't know you when you first came on stage, they knew you by the time you left. Which in a way sums you up perfectly when it comes to this music thing. Fame was never your motivation. You didn't do it because you needed everyone to know who you were. You did it because you loved it. Because you knew that you had something to say. You did it because there were people out there who needed to hear the topics you spoke on; from love and heartbreak, to gentrification and the commodification of Black and Brown lives, to spiritual enlightenment. Topics that weren't always easy for people to be vulnerable about, ESPECIALLY when you first spoke on them. But you were willing to be the person that would say it first. It was what you were born to do, and it's what you were doing up to your last days.
Things are a little different now that you're gone. If I'm being honest the last 14 days a lot of us have probably cried more than we've ever cried. We've screamed, or begged, or prayed for it to not be true. We've tried to reason with the universe, our gods or whoever would listen that there was clearly some sort of mistake and if they just wanted to do a quick do over, we could pretend this whole thing never happened. For a brief moment in time it felt like we were all suffering from the same pain. The same open wound.
But the wound is where the light enters and the collective hurt transmuted into love quickly. Stories and pictures began to flood timelines. Video clips of people rapping along to your words while tears slid down their cheeks showed up in stories all over social media. Murals and paintings in your honor began to pop up on street corners from Oakland to SF to France. The decades worth of love that you spread, began to spread right back, finding its way through all the different communities you touched.
The Bay came together and started planning your celebration of life... and no lie, it was going to be epic. Thousands upon thousands were expected to show up. The Grouch, Deuce, Amp, 12vz, J.Period, Dame Drummer, Kev Choice, Goapele, Martin Luther, Chris Riggins, Codany Anthony and so many others were coming together to pay tribute. People were talking about coming in from out of town, out of state, just to make sure they were able to pay homage in person.
In the end it was why the plans had to change. The risk of COVID being spread outweighed the reward of being able to see so many people out there for you. But you were about your community and wanted to make sure they were good at all times, so it only made sense to put health first. Instead, Hiero Headquarters opened it's doors, Sway's Universe opened their live feed, and we got to celebrate you with the world.
Walking through those doors was liking walking into a kaleidoscope of color and light. A floor to ceiling mural of you in technicolor centered the room, while flowers were scattered in every corner and crook. On either side of the mural, collages of photos from over the years showed your hair at different lengths and your clothes constantly change, but the smile stayed the same. That smile that you gave every time you were with the boys. The smile you gave when you were around someone you loved. The radical joy that overcame you when ever you got on stage. All of it was there, documented over time and hung in your honor. Candles burned and incense smoke filled the room as people spoke your name, and told stories, and laughed while we waited for the time to come.
Finally, the hush hit.
We all stood together in the warehouse as Jo Cruz began the prayer. Grounding in as everyone's breathing slowed, our heads bowed and our hands raised. Calling for us to center, and focus, and be reminded of why were there. To lift up your name.
It was the first time I'd felt calm in the room. Before that the energy was frenetic, with everyone trying to ensure that cameras were set up, mics were working, and somehow everything would work perfectly. Which of course, is impossible and can't happen, but that didn't matter. Everyone wanted to make sure you were paid proper tribute.
When the prayer began though... all of it melted away. We found our breath again, our hearts started beating back on rhythm. It was a perceptible shift. You were there in the room. It was a good reminder for us all. Those in the room, and those watching around the world.
They say legends never die. That their legacy carries on forever through the things they leave behind. Through the smiles, and the laughter. Through the way they touched people.
Based on everything I've seen in the last two weeks; the pain, and love, and honor, and care that has come out of all of this... it means that you, Baba Zumbi, are infinite.
It's a comforting thought.
For us all.
Thank you Zum. For all that you gave, and all that your music will continue to give.
**
You can donate to the community fund put together in order to support Zumbi's three sons by going here.
You can view Zumbi's Celebration of Life on Sway's Universe by going here.
Zion-I's music is available for stream on all platforms. If you haven't discovered them yet, you should. Go press play here.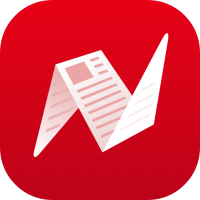 This is original content from NewsBreak's Creator Program. Join today to publish and share your own content.