Have you really wondered where in San Francisco would be the most dangerous after dark?Based on the statistical data, we spotlight the locations with the greatest crime rates in this article.
These observations are, in fact, consistent with FBI crime data based on the number of offences per 10,000 persons. Please proceed with caution in the below San Francisco hotspots:
1. The Tenderloin
The Tenderloin is located west of Union Square and is surrounded by Taylor Street to the east, Geary to the north, Market to the south, and Van Ness to the west. More significant crimes, including assaults, drug offenses, and robberies, as well as extreme homelessness in concentrated regions, may be found in the Tenderloin. This location can be deadly at any moment.
2. Hunters Point
Hunters Point, San Francisco's notoriously crime-ridden and poor neighborhood, is one of the most hazardous areas. Crime numbers continue to reflect the dangers that exist in this area.
3. Bayview
Bayview is among the city's highest crime rates. Because of the high prevalence of gun violence in this location, the rate of crime is 161 percent higher than the national average.
4. Mission District
After 9 - 10 p.m., the Mission District may be highly unpredictable, and the sources of crime vary. There's even a site dedicated to keeping track of all the theft, violence, and damage that occurs in the Mission.
5. Outer Mission
Outer Mission is a tiny residential area on San Francisco's southern outskirts. Outer Mission's total crime rate is 98 percent greater than the national average, so be cautious after dark.
6. Western Addition
Western Addition is generally bounded by Van Ness, Fulton, Divisadero, and Geary. Western Addition is plagued with minor crimes, including muggings and auto break-ins.
7. SOMA (South of Market)
South of Market (SOMA) is a vast district that stretches from the Embarcadero to 11th Street, between Market and Townsend. The northern section of SOMA (near Market Street), between 4th and 10th Streets, is a high-crime zone. South Of Market has a 67 percent higher crime rate than the national average.
8. Golden Gate Park
Though lovely throughout the day, Golden Gate Park almost completely deserts at sunset, making it a haven for illegal activity. It is particularly well-known for some unruly homeless campers.
Did we forget an unsafe location in Fog City? Please do let us know.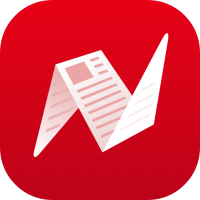 This is original content from NewsBreak's Creator Program. Join today to publish and share your own content.