Chicago is one of America's most cherished and culturally important regions. Unfortunately, it is also one of the most hazardous cities in which to reside. Traveling the streets of Chicago may be difficult, particularly if you are a guest or have recently relocated.
Riverdale and Englewood, as well as Fuller Park and Washington Park, are among Chicago's most hazardous neighborhoods. Chicago has a 20.6 percent poverty rate, which contributes to the city's crime rate. The Windy City recently witnessed 115,279 offenses, a 1.6 percent reduction from the previous census.
Many of Chicago's low-cost homes and apartments are in undesirable areas. As a result, the adage "it's too good to be true" often applies to Chicago flats.
Read this guide to learn which Chicago areas should be avoided. Follow along and be cautious if you find yourself in Chicago!
Top 5 Most Dangerous Neighborhoods In Chicago, IL
1. Riverdale
Violent Crime Per 100K: 743
Property Crime Per 1K: 2,830
Reported Crimes: 478
Population: 13,205
Riverdale is located in Chicago's southeast quadrant. Riverdale's crime rate may be related to how easily accessible it is via city streets and the highway.
Riverdale inhabitants, unfortunately, have the worst financial position in all of Chicago. The majority of Riverdale residents earn less than $8,000 per year. The neighborhood's violence is further fueled by the neighborhood's high unemployment rate of 40%.
In Riverdale, you have a 1 in 35 chance of becoming a victim of property crime. Riverdale has an alarming incidence of burglary, with 88 recent incidents. For every 1,000 Riverdale inhabitants, there are 18 thefts and 6 robberies.
2. Englewood
Violent Crime Rate Per 100K: 1,006
Property Crime Per 100K: 3,182
Reported Crimes: 9,386
Population: 25,858
Englewood has about 7 times the rate of violent crime as the rest of America's cities. According to the most current FBI crime report, there were 3,026 violent offenses in Englewood.
Crime and low-income areas are inextricably linked. Englewood's average salary is a little under $12,000. The remainder of Chicago earns an average of $27,000 per year. Muggings are prevalent in Englewood, as is bold public criminality.
Property crime is also frequent in Englewood, with 6,360 thefts and burglaries per 100,000 residents. Englewood rent has just raised by 3% and now costs around $1,600 per month. The average rent in Chicago is $1,900 per month.
3. Washington Park
Violent Crime Per 100K: 420
Property Crime Per 100K: 2,008
Reported Crimes: 9,904
Population: 3,096
Washington Park is one of Chicago's most disadvantaged neighborhoods. In Washington Park, there are 1,790 individuals living in poverty. Residents must deal with the sad reality of a 48.2 percent poverty rate as well as a high crime rate.
Violence and property crime are also both common occurrences in Washington Park. In Illinois, one out of every 247 persons is a victim of a violent crime. In Washington Park, however, one out of every 170 persons is a victim of a violent crime.
However, a startling number of Washington Park residents are victims of property crimes. In Washington Park, you have a 1 in 33 chance of having your house burglarized or your stuff taken. That is nearly double the rate of property crime in Illinois.
4. Fuller Park
Violent Crime Per 100K: 1,422
Property Crime Per 10K: 4,496
Reported Crimes: 5,918
Population: 2,348
Fuller Park is located on Chicago's south side. Fuller Park is a tiny community with only 455 acres. More than half of all Fuller Park inhabitants are impoverished, and 34% are jobless.
Only eight years ago, Fuller Park was classified as Chicago's most violent neighborhood. However, overall crime in Chicago has decreased by 1.6 percent in the previous two years. Only ten other communities have a poorer economy than Fuller Park, with a median income of $22,962.
There have been a number of burglaries at Fuller Park businesses and houses in recent months. In Fuller Park, you are considerably more likely to have your house broken into or your stuff was stolen than to be assaulted.
5. West Englewood
Violent Crime Per 100K: 2,773
Property Crime Per 10K: 6,778
Reported Crimes: 9,551
Population: 30,662
The less expensive an area is, the more probable it is that criminals will settle there. West Englewood is 10% less expensive than comparable Chicago areas. In West Englewood, you can purchase a home for $90,000, which is 60% less than the rest of Chicago.
The national average for poverty is 13.1 percent, while 34.2 percent of West Englewood inhabitants are poor. Crime is widespread in West Englewood because it is a disadvantaged area with a high population density.
West Englewood has a 270 percent higher crime rate than comparable American communities. Living in West Englewood increases your chances of becoming a victim of a property crime or an act of violence by one in every eleven.
Is Chicago Dangerous?
Yes, Chicago is hazardous, but it is not the most dangerous city in Illinois. In fact, Chicago is presently not even among the top ten most dangerous cities in Illinois. Nevertheless, Chicago has the highest gang activity of any American city.
Property crime is a regular aspect of life in Chicago, as it is in every large metropolis. According to the most recent census, the windy city has 87,884 total property crimes. The 27,395 incidents of violence recorded by Chicago residents are equally frightening.
Chicago now has a 15% unemployment rate. However, unemployment stood around 18% in early 2020, indicating that conditions in Windy City may be improving. In Chicago, the average rent is $1,900 per month.
Chicago has the tenth greatest number of gun violence occurrences in the United States. Because you are more likely to die from a gun in Chicago than in Iraq, the Windy City acquired the moniker "Chiraq."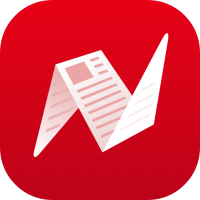 This is original content from NewsBreak's Creator Program. Join today to publish and share your own content.