Washington, DC has a horrible image of being a dangerous city. Washington is among the highest crime rates in America, with a crime rate of 60 per thousand people, according to NeighborhoodScout.com. One in every 17 people will become a victim of either physical or property crime.
1. Washington Highlands/Bellveue
Washington Highlands is one of the most hazardous areas in the state. NeighborhoodScout.com placed the Atlantic St SE/4th St SE neighborhood as number 22 on their list of the "Top 25 Most Dangerous Neighborhoods."
2. NoMA
The NoMA neighborhood, also recognized as North of Massachusetts, is located in the northeastern portion of Washington, DC, and is considered one of the most hazardous places. According to Chart-It, the region has 187 average violent crime occurrences each year.
3. Columbia Heights /Mount Pleasant and Park view
The Washington Post reported last year that the Columbia Heights, Mount Pleasant, and Park View neighbor cluster had the most serious crimes in 2015, with 406 occurrences, and the most burglaries, with 268.
4. Deanwood Metro Station
Deanwood Metro Station has often been ranked as one of the most hazardous metro stations in the area. As of July of this year, three individuals have already been murdered at the station.
5. Brentwood
Brentwood, which is also located on the Northeast side of Washington, DC, is notorious for its gritty lawlessness. Shootings in broad daylight are not uncommon here. Brentwood's overall crime rate is 179 percent higher than the national average, according to AreaVibes.com.
6. Ivy City, Trinidad, Carver Langston
The neighborhood cluster 23, which includes Ivy City, Trinidad, and Carver Langston, is likewise located in Southeast DC, and while gentrification is taking place in some areas of the cluster, crime remains high. According to Neighborhood Info, there are 23 violent crimes per 1,000 people, which is much more than the city's average of 10.
7. Historic Anacostia
Politicians in Washington, DC have been working for years to clean up historic Anacostia, and while they have made significant progress, crime in the region remains high. Anacostia is a disadvantaged neighborhood with a 223 percent higher crime rate than the national average, as per AreaVibes.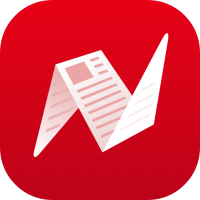 This is original content from NewsBreak's Creator Program. Join today to publish and share your own content.