Three ladies recently turned lemons into lemonade upon discovering they were seeing the same guy.
Seven months ago, Abi Roberts, Bekah King, and Morgan Tabor discovered that the person they were dating was not only three-timing them but also six-timing them – dating six different women at a time.
Tabor stated that she dated him for over a year in 2018. King met him around that period and began seeing him in the summer of 2020. Roberts stated that she met him in 2020, on Halloween.
Tabor stated in December 2020 that she had a feeling things weren't right in her relationship. Tabor ultimately linked with Abby and all the other ladies dating her then-boyfriend after some social media investigation.
Rather than fighting, Roberts, King, and Tabor ditched the guy and banded together, much like Cameron Diaz, Leslie Mann, and Kate Upton in the film "The Other Woman." Instead of taking the man down, they chose to join together and move around the country in a 30-year-old school bus that they refurbished.
"We commenced in Boise, Idaho, where the entire build-out occurred, and then we drove east through Idaho," Roberts explained on "Good Morning America." "We visited some pretty nice hot springs in Ketchum, which is a wonderful place." Then we went on a hike through the Grand Tetons, which was a lot of fun. Then we traveled via Jackson and Yellowstone.
"We're winging it a little bit," Tabor said. "We have a basic initial path, but we're open to deviating from it. We'll proceed from there based on the possibilities and individuals we meet."
They're sharing their whole voyage on their Instagram and TikTok pages, @the.bam.bus, and building a connection that no man can break.
They are now sharing their experience in the hopes of assisting others who are in similar scenarios.
"Something we like to tell everybody, especially females who are in a similar circumstance or going through a difficult time, is to keep your head up. Continue, you've got this!" Tabor said.
Roberts said, "Keep in touch with people that raise you up rather than breaking you down because I believe that's what happened to all of us in our various interactions with the same person. I believe there is a lot of ripping down going on, and it stinks."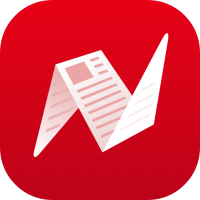 This is original content from NewsBreak's Creator Program. Join today to publish and share your own content.