Recreational activities in Sacramento can be extremely soothing and revitalizing. Choose between these five hobbies to refill your battery if you're searching for a physical distancing activity to take a time to relax or spend more time with family that's not in the house but still secure.
The American River Parkway connects the Old Sacramento Waterfront with Folsom. The parkway crosses the American River on a paved, broad 2-lane route through parks and natural habitats. It's ideal for biking, jogging, or taking a stroll in the natural ecosystem.
This Sacramento culture is how the city's residents cool down during the scorching summer days. Many people begin at Sunrise Recreational Facilities, where the water level is low and the river flow is less likely. However, life jackets are strongly recommended. This section of the river is best suited to rafts, kayaks, or innertubes. You may then dry off on the riverbanks or in the park surroundings.
Paddle Boarding on the Lake
There are numerous places in the Sacramento area where you may stand up paddleboard. Lake Natoma and Folsom Lake, for example, have four places where you may launch paddle boards or kayaks.
Self-Guided Walking Mural Tour
Hundreds of murals may be seen around Sacramento. Completely Open Walls generated a slew of murals downtown, Midtown, and around the city in 2017. Make your walking tour by clicking here.
This 40-acre park is a haven in the heart of the metropolis. The State Capitol is surrounded by flowers and trees from all over the globe, memorials and tributes, and the magnificent International World Peace Rose Garden, which features 650 roses of 150 or more kinds. Capitol Park is ideal for a casual walk and a picnic on the grounds (with takeaway food from one of the numerous local eateries).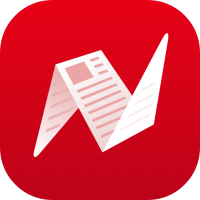 This is original content from NewsBreak's Creator Program. Join today to publish and share your own content.