Danish families are the European Union's wealthiest, with the largest stash of cash and pension savings, according to the latest central bank data.
On a per-capita basis, Danes have about 1.3 million kroner ($208,000) in financial assets, more than twice the EU average, data compiled by the Copenhagen-based central bank show. That's after the debt has been subtracted.
That puts Denmark in the first place, with the Netherlands, Sweden, Luxembourg, and Belgium rounding out the top five, and comes even as banks in the country increasingly pass on negative central bank rates to savers. Denmark holds the world record for negative rates after the central bank first imposed them in 2012 to control the exchange rate.
The Five Richest and the Five Poorest
Average thousand U.S. Dollars per person
Camilla Poulsen, an economist at Nykredit Wealth Management, in Copenhagen, says Denmark's top ranking has a lot to do with decisions made decades ago to introduce pension savings programs that begin immediately with employment. Poulsen, 50, said in a note that she herself began saving, albeit reluctantly when she was 19.
Danish households do hold another, more dubious record: They are also among Europe's most indebted, with loans largely in the form of mortgages.
According to the central bank data, liabilities per capita are around 560,000 kroner, second only to Luxembourg. Still, 86% of that debt is backed by collateral that's not included in calculating households' wealth, the central bank said. Meanwhile, house prices are at record highs.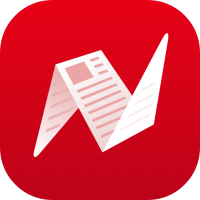 This is original content from NewsBreak's Creator Program. Join today to publish and share your own content.