Image by ArtificialOG from Pixabay
If you live in NYC or plan to visit it, it's time to think about what cuisines you want to try. NYC has a variety of restaurants, bars, and cafes. While it's easy to book a hotel or apartment, it takes time to find a restaurant with a great location and quality cuisine.
Do you want to try something exotic and delicious? It's worth checking Indian meals. If you're ready for spicey food, unusual components, here is a list of the top three places in NYC where you can taste Indian cuisine.
But even if you want Americanized Indian meals and you're on a budget, great options are still waiting for you.
1. Clove
According to restaurant critic Robert Sietsema, Clove is one of the best Indian restaurants to try out. If you're not willing to eat too spicy meals, Clove can provide you an Americanized menu based on traditional Indian cuisine.
Under chef Anil Ahmed, the menu explores regional cuisines, as well as Americanized manifestations of classic Indian dishes. - Robert Sietsema in Eater
Visitors say Clove has a great variety of signature cocktails. This restaurant has been operating for six years, so it's a great sign of quality and trustworthiness.
Restaurant details
Location: 1592 Amsterdam Ave, New York, NY 10031
Website: Instagram
Phone: (646) 918-6644
Store Hours: Mo-Sun 11 AM - 10 PM
2. Malai Marke
Hannah Albertine, Nikko Duren, & Arden Shore featured Malai Marke restaurant in their NYC guide. There is one unique thing about this restaurant. Malai Marke has way more vegetarian meals than any other Indian restaurant.
It shouldn't be a surprise that the vegetarian dishes should be your focus here, even if you're a meat-eater. - Hannah Albertine, Nikko Duren, & Arden Shore in The Infatuation
So if you are tired of meat or you're a vegetarian, Malai Marke is a great place. They have a wide range of meals on their menu. Because of this variety, everyone can find what to eat here.
Restaurant details
Location: 318 E 6th St, New York, NY 10003
Website: www.malaimarke.com
Phone: (212) 777-7729
Store Hours: Mo-Fr 12-11 PM, Sa 11:30 AM - 11:30 PM, Su 12-10:30 PM
3. Patiala Indian Grill
If you are on a budget, but still want to try something, it's not a problem. Patiala Indian Grill restaurant can be a perfect fit. They have delicious meals on a budget. Their website includes many photos to give an idea of their cuisine. If you check the Yelp page, you find great feedback about this place.
Went there recently and had a great experience. I had the saag paneer, chicken korma, and the dal makhani and everything tasted authentic Indian. The staff was very hospitable and welcoming and took great care of us. - Abhishek B. on Yelp
Another great thing about Patiala Indian Grill is its awards and recognitions. They have a strong profile on Yelp, Google, and Trip Advisor. They highlight these achievements on their home page.
Restaurant details
Location: 371 W 34th St, New York, NY 10001
Website: www.patialany.com
Phone: (212) 564-8255
Store Hours: Mo-Su 11 AM–10:45 PM
Final Thoughts
Whether you are local in NYC or plan your trip to this amazing place, you need to plan everything in advance. If you want to taste unusual cuisine, it's better to consider the best places, so you know how to spend your time.
With these top three Indian restaurants, you can plan what meals you want to try. It doesn't matter if you're on a budget or not. These places provide you a different experience including if you are a vegetarian or not.
It's time to find your favorite NYC Indian restaurant and enjoy your life.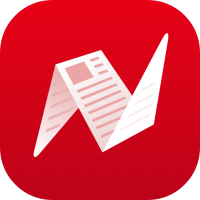 This is original content from NewsBreak's Creator Program. Join today to publish and share your own content.