Having a restaurant as a business has gone beyond serving meals only. In an attempt of selling food, some restauranteur has decided to add some beautiful locations likes mountains, ice castle, sharks, cave, and even the bottom of the ocean. Having your meal at these places is great fun, as it is more fun when eating.

Many people believe that food is the only thing that makes a restaurant special, but in this article, I will tell you that environment matters a lot when it comes to restaurant

Down below we are going to look 9 restaurants where good isn't the main attention

Trinity Place Bar and Restaurant in the U.S.A


This restaurant was once the most secured bank named street bank, but now it has turned into one of the most beautiful restaurants in the United States. The main area inside weighs about a 35-ton wall, and this should be one of the most secured and safest places to have your meal.

Ithaa

Imagine having dinner and seeing some beautiful creatures such as sharks, stingrays, and some sea turtles. This exactly what you will see when you visit the ithaa restaurant located in the Maldives at the bottom of the Indian ocean. You don't have to worry about fears, because this place is constructed and well designed by trained Engineers. This probably one of the best places for you if you want vacation.


The Grotto in Thailand


The Grotto is an ancient limestone cliff at the edge of phranang beach located in Thailand. You can enjoy a leisure launch, enjoy your reading your favourite book, and this place looks more beautiful at sunset as you enjoy a hint of romance in the air and a menu of light with soft sand underfoot and cocktail.

Labassin Waterfall in the Philippines


This place was the first Philippines first hydroelectric plant, even though this place is an artificial waterfall, it still looks great, and what makes this place special is that the tables in the restaurant place right in the water.

Ice Restaurant in Finland


This is also another beautiful restaurant where food isn't only the attention, the name ice Finland make it attractive to the tourists they have in the country. The restaurant is fully decorated with ice sculptures, some individuals call it5-starr hotel because of the structure.

The colonial tramcar restaurant located in Australia


In this place when you visit the colonial tramcar restaurant you enjoy more than two benefits. The visitors enjoy the restaurant stylish interior and the soothing scenery. This place has won different types of awards which include
four-time winner of the coveted National Tourism Award and has won nine-time winner Victoria Tourism Awards.

Grotta Palazzese in Italy


This is the restaurant that is carved out to suit visitors views, Inside this restaurant, get you have access to the private lounge and this place is located in Italy right above the Adriatic cliff this place is beautiful and a nice place to have fun for family and friends.

Treepod Dining in Thailand


The owner of this restaurant probably might have taught of birds next and then he brings his ideas to reality. People living in this place will find it hard to get bored, as it is lively with friends and the meal that is served is attached to three next

The rock restaurant in Tanzania


This restaurant was open at the of rock and gut water out, the owner of this place must be very creative, and this restaurant has different types of seafood, such as crayfish, crab, and some people even called this place seafood restaurant. Eating your food in this peaceful environment should be on your list.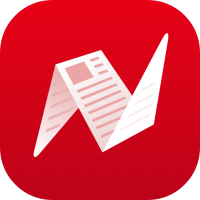 This is original content from NewsBreak's Creator Program. Join today to publish and share your own content.