Arthritis is a health condition that can lead to swellings or stiffness of the bones. Different reasons can cause arthritis, such as old age, infections or injuries to the joint, and have higher chances of developing arthritis if your family history of this disease, as it can be inherited from parents to children.
Researchers say there is no cure for arthritis but it can be managed without doing surgery.
We are going to look at 4 things to do on how arthritis can be managed.
1. Doing regular exercise
Though arthritis comes with bone pain and stiffness, and the truth is doing simple exercises helps to increase the strength, and keeps the bone flexible by replenishes lubrication to the cartilage of the joint.
Doing simple exercises also helps to combat fatigue, reduces joint pain and helps to control joint swellings.
If you don't want to suffer arthritis or want to reduce the pain, then endeavour to participate in simple exercises are walking, swimming, jogging, and some yoga exercises that will keep you fit.
2. Eating a healthy diet
Most of the health problems even the chronic ones are majorly cost by the food we eat. The food we eat has a lot of impact on our health, by keeping us healthy, irrespective of the health challenges. Eating quality food helps to reduce arthritis, food the is rich in fruits and vegetables as it helps to bone pain and stiffness.
3. Managing your weight
Most people who suffered from arthritis, find it hard to eat a healthy diet and then become overweight. Ensure you manage your weight because the more weight you gained the more devastating pain of arthritis. Endeavour to eat a healthy diet and maintain your weight balance.
4. Using hot and cold therapy
Bathe in warm water and use ice or hot bags near the area of the affected joint, as it will help to reduce the pain, and also helps to remove the severity of arthritis. Arthritis is a serious health condition that needs to be treated effectively.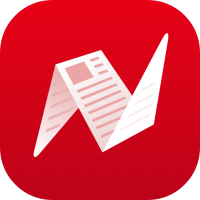 This is original content from NewsBreak's Creator Program. Join today to publish and share your own content.