These days most people find it hard to eat during breakfast and launch or eat very little during the day, due to the work schedule, and when it comes to dinner we eat food we ought not to eat without knowing the effects on our health.
Most times we cannot follow our food timetable, as a result of the work we do.
There are many effects of eating late at night. Are you among those who loves eating late at night, after reading this article you will know the risk you are putting yourself, for eating late at night.
Down below are 4 effects of eating late at night
1. Eating at night can lead to unnecessary weight gain:
This is mostly caused by eating junk food that is high in calories, expert says people who eat a lot of junk food at night have increased their chances of been obsessed that can lead to obesity this is because the body is more likely to store calories as fat when sleeping that could have been burnt as energy to work.
2. Can lead to low metabolism and poor digestion rate:
It causes several gastric issues when we eat late at night is as a result the food we eat does not digest properly and can lead to excess acid secretion in the body.
Also eating late at night can worsen acid reflux, and according to U.S researchers about 40% of Americans have it, some of these symptoms are heartburn, hoarseness, indigestion to coughing, and asthma. (Always see your health expert find out if you have acid reflux).
3. Can cause diabetes and hypertension:
Eating food before bedtime won't help your health and can increase your blood sugar level, which can lead to diabetes or hypertension. Researchers say that eating two hours before bed, helps to prevent high blood pressure (H.B.P) and other related health problems.
4. Can lead to eating disorders:
People who often eat their food late at night, are likely to have poor food choices. Researchers show that the more you weak, the more you crave high calories food that is unhealthy for you. And if you sleep less at night, you tend to eat excess food than you probably should. When you have eating disorder difficulties like emotional eating, you tend to eat a lot throughout the day.
Here are some food you can eat at night if you feel hungry
• Oatmeal
• popcorn
• Low-fat Greek yoghurt and fruit
• pumpkin seeds
• Banana and peanut seeds.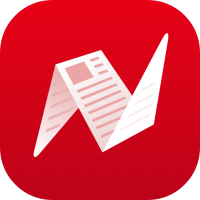 This is original content from NewsBreak's Creator Program. Join today to publish and share your own content.