When it comes to new "foodie" spots on the island of O'ahu, Tiger Sugar is definitely turning some heads with a roaring grand opening. Their take on boba tea is drawing some big crowds and their quest for perfection is quite evident.
Tiger Sugar hails from Taiwan and prides itself on providing top-quality "dessert drinks". This is the premier location here in the Hawaiian Islands and they are conveniently positioned at the corner of Nuuanu Ave and S Vineyard Blvd in downtown Honolulu.
While their menu features a variety of brown sugar milk teas, cheese foam teas, and fruit teas, their signature stands out from the rest. The signature is comprised of the most balanced blend of black sugar boba, pearl milk, and a cream mousse. The owners recommended shaking 15 times before popping your straw into the perfectly sealed plastic, covering this confection. After one sip, I knew with certainty, how this became their feature. While the tea is precisely brewed, the combination of the small pearls and large boba add a texture to this "dessert drink" that quenches your thirst while providing a filling refreshment.
One of the other options we chose to indulge in was the Golden Oolong Tea with Boba. The quality, flavor, and fruity notes of the Golden Oolong were definitely a surprise as I am an avid tea drinker and I found the clarity of flavor to be outstanding. I normally prefer little to no sweetness but this was again a well-balanced amber tea whose sugar content did not overwhelm my palate. The boba in here, much like their signature drink had the perfect amount of chew while complimenting the flavor of the Golden Oolong with precision.
Tiger Sugar is priced similarly to several of our other frequented boba tea venues with drinks averaging $6. Their long lines, common with any grand opening here on O'ahu moved at a great pace and they were both speedy and gracious in extending their gratitude to everyone waiting.
While boba tea is something we have fairly often in our household, I feel that Tiger Sugar will be a frequent favorite due to its quality, balance, texture, and flavor.
You can visit Tiger Sugar at:
1365 Nuuanu Ave
Honolulu, HI 96817
808-376-0648
Hours: 11am-9:30pm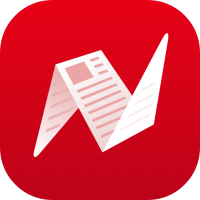 This is original content from NewsBreak's Creator Program. Join today to publish and share your own content.