While shave ice and malasadas are synonymous with classic Hawaiian desserts, these four locally-owned spots are dishing out a different kind of icy confection. From home-based to plant-based, these treats will cool you off while pleasing your palate any day of the week.
#1 Anu Island Soft Serve
Anu Island Soft Serve dishes up some of the creamiest soft serve on island with such intense flavor. Their lychee, ube, mango, matcha, and lavender honey come in various sizes with heaps of toppings. The choice of cacao nibs, goji berries, macadamia nuts, and more compliment each creamy bite. The coolest thing about this local spot is that their products are organic, locally sourced, and dairy-free. They are located in the cutest beach shack food truck on Kapahulu Ave in Honolulu.
My choice when visiting Anu is the Ube soft serve w/ chopped mac nuts. While each flavor packs a powerful punch on its own, the mac nut intensifies the ube's silky velvety texture with a crunch that makes the dish pop!
#2 Banan
Bananas have never seen such versatility until four friends from Hawai'i decided to find a way to blend the perfect, silky, creamy frozen treat from locally sourced and organic bananas. Banan features this glossy concoction in either a cup, bowl, or papaya boat. The toppings here range from puffed quinoa, granola, fresh fruit from local farms, or their house-made mac nut butter. Their dedication to "supporting local" while providing the highest quality product doesn't go unnoticed as they often have a line stretching the length of the street walk. My pick at Banan is the Chunkadelic Papaya Boat. The original banana soft serve sits atop a ripe papaya, with coconuts shavings, granola, cacao nibs, mac nut butter, and honey drizzled on top. This hits every category of creamy, refreshing, and hearty.
#3 Niu Soft Serve
When two brothers decided to take their family business in a new direction, they did so with the most "aloha". Their familiarity with their family's ice cream and beverage business allowed them to broaden the scope of their product by creating this top-quality frozen treat with a twist of local flavor. Their ube, niu (coconut), pandan, and boba milk tea scream deliciousness with the first swipe of your spoon. Their presence at the local farmer's markets is often met with crowds waiting for their stand to open. Their flavors are pure, acute, and profound, and shockingly dairy-free despite their custard-like texture. My pick for Niu Soft Serve is the niu and ube swirl. This gives the perfect balance of coconut with a purple yam flavor that is both sweet and savory.
#4 Scoop Scoops
When a mom seeks to cool off her son in a hot Hawaiian summer, and her passion for feeding her family turns into a booming business, you know you have a winner. Scoop Scoops is a family-owned business that comprises an icy smooth, almost fluffy sherbet in a variety of local flavors like li hing mui, mango, and ramune. The Hawaiian sherbet was blended with such finesse that it disperses its essence throughout your palate in a matter of seconds. They feature a new flavor each week and pay homage to their personal childhood favorites. My pick for Scoop Scoops is the Rainbow Ice which contains strawberry, banana, and vanilla. The combo of these three flavors melts perfectly together and you can swipe them up in one big scoop and cool yourself down on a hot Honolulu day.
Whether you are trying to cool down in the hot summer heat or looking for a sweet snack to indulge in, check out Anu, Banan, Niu, and Scoop Scoops for a taste of local flavor served up with so much aloha.
Anu Island Soft Serve
737 Kapahulu Ave Honolulu, HI 96816
(808) 551-4155
https://www.instagram.com/anu.islandsoftserve/
Banan
2301 Kalakaua Ave Honolulu, HI 96815
(808) 200-1640
https://banan.co/
Niu
743A Waiakamilo Rd Honolulu, HI 96817
(808) 436-3739
niusoftserve.com
Scoop Scoops
1915 S King St Honolulu, HI 96826
(808) 722-1556
scoopscoopshi.com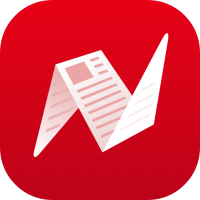 This is original content from NewsBreak's Creator Program. Join today to publish and share your own content.