New York is one of the busiest cities globally, and visiting with kids might seem like a tasking venture. On the contrary, there are many kid-friendly fun activities to do with kids when touring the city. Whether you want to go all out or are traveling on a budget, there is something for everyone. Here are the five best things to do with kids in NYC.
Things To Do With Kids in New York City:
Visit Central Park
It is one of the most versatile parks in the city, with easy accessibility for its strategic location in Manhattan. The environment is ideal for walks, and there is ample space for kids to play. The park is rich in history with about 50 monuments, fountains, arches, a castle, and the Central Park Zoo. All these provide exciting opportunities for kids and adults alike.
Do not leave the city without taking a ride on the ferry. The ride is exciting, with spectacular views of the city and an opportunity to see some of the largest bridges up close. A ferry ride is just under $3, making it an affordable activity and a feasible transport option to and from different parts of the city. It forms part of the many convenient transport alternatives in the city that every tourist should explore. Another excellent travel route is taking a train from Washington DC to New York, which is also a thrilling adventure.
American Museum of Natural History
You can never go wrong with a visit to a museum with kids. They have so much to offer, and the little ones will have a blast seeing all the various showcased items, most of which they will see for the first time. Walking under the giant whale in this museum, for instance, is a fascinating experience for kids. You can also inquire about a sleepover option under this whale. The museum is also a learning opportunity for children as there is a lot of history and information on different topics that the kids can learn from the curator.
New York Aquarium
You can treat your children to experience marine life at the New York Aquarium. Encountering water creatures never gets old, no matter how old you get. There are many fish, birds, and mammal varieties in this Wildlife Conservation space. Sea lions, penguins, seals, and otters grace their habitat in and out of the water, and just watching the animals will captivate your kids for a long time. If it's not too terrifying for the young ones, be sure to check out the sharks as well and enjoy a unique opportunity to see them up close.
Explore Restaurants
Food always makes everything better, and New York has numerous kid-friendly restaurants all over the city. Some of the best ones for kids include:
Junior's Cheesecake – It is an excellent restaurant that serves breakfast, lunch, and dinner. Considering it is right at Times Square, it can get busy, especially over the lunch hour. However, there are other locations in the city. The kids will enjoy cheesecake for sure, and they also have a kid's menu with popular kids' choices such as pasta and fish fingers.
Black Tap Craft Burgers and Beer – From the name, you would assume that a more mature crowd would visit this place. However, they have some of the best milkshakes that your young ones will love. The place fills up fast, and you might have to wait in line for a bit to gain admission.
Paulie Gee's – In New York, pizza is a staple dish, and there are many pizza spots in the city. Paulie Gee's is one of the most popular outlets for amazing pizza that your children will love. A seat at the rear provides an opportunity to see the massive oven dome where all the magic happens. You can enjoy a classic pizza or try out one of the newer combos featuring toppings such as beef brisket, pickled onions, olives, and more.
These are just some of the most popular activities for kids in NYC, but the list is endless. It does not matter what time of year you travel; you will enjoy many indoor and outdoor activities, fantastic food, friendly people, and you can do it more affordably.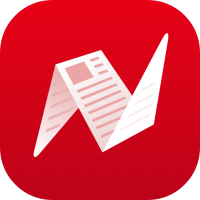 This is original content from NewsBreak's Creator Program. Join today to publish and share your own content.