As we've been saying, over and over again, we need to start planning our travels again. This time, I'll be delving more into the Van Cortlandt Park, and what you can do there.
Having spent the better part of my elementary and teen years growing up on Broadway opposite Van Cortlandt Park in the northwestern portion of the Bronx, I hold onto many fond family memories. How easy it was just to cross the street and slide immediately into the grassy fields surrounded by woodsy rolling hills.
My dresses would be returned to my mother with green stains from any given afternoon spent on Vault Hill, the Van Cortlandt family's original burial grounds. I can still hear my sister counting down for our hide-and-go-seek games and recall my first lessons in catching a ball during family picnics. For years I barely knew how steeped in history this oasis from the city was.
The land was purchased by Dutchman, Jacobus Van Cortlandt, back in 1694. His son built the family mansion in 1748. Now a museum, a national landmark, and the Bronx's oldest building, it is furnished to reflect the life of the 18th & 19th centuries. For a taste of New York in its earliest settlement days, spend an hour or two exploring the mansion and the surrounding grounds.
Experience what George Washington did when he stayed there during the Revolutionary War (although the mansion was behind British lines) before he returned to New York City to do battle with the British Army.
Van Cortlandt is the city's third-largest park and sprawls over 1,150 acres, which includes a 16-acre man-made lake. It's only a few stops north of Manhattan on the #1 subway train. There is a nine-hole golf course, the Mosholu Golf Learning Center just off the park's southeastern section along Jerome Avenue, (see James Sibley's article Golf In Your Backyard).
Its entrance is just north of Woodlawn Station on the subway's #4 train. The Golf course or Vannie, as the locals call it, is a par 70 course, and is the easiest golf course to get to by subway from the West Side of Manhattan.
Over the years, many actors and athletes, including Sidney Poitier and Willie Mays, have played at Van Cortlandt. Andrew Giuliani (son of Rudy and the 2006 MGA Player of the Year) considers Van Cortlandt his home course.
In addition to having the nation's first public golf course (1895) whose clubhouse sits right on the lake, the park offers a wide variety of escapes and activities for every season including a nationally-renowned cross-country running course and horseback riding, which is available year-round to professionals and amateurs alike.
Whether for a dressage lesson or an hour of forest trails, since the Columbus Ave. stables closed in 2006, this country retreat is the closest place you'll find for cantering unless a carriage ride in central park will suffice.
Other seasonal activities include tennis, swimming, and hiking on nature trails near some of the preserved wetlands. Van Cortlandt has over 37 baseball diamonds, soccer fields, and other athletic facilities — the most of any park in the city. All are easily accessible but filled on weekends during the warmer months of the year. This winter, bring your sled, some riding boots, a blanket, and a thermos of hot chocolate. And for a list of upcoming events, visit nycgovparks.org.
How to get there:
Take the 1 train to 245th St.—the last stop. Walk, take a taxi, or the #9 bus to Broadway and W. 254th St. The stable is on the right.
To get to the golf course, head east through the park at 245th St. and under the old New York Central Railroad trestle, then make a left. The historic clubhouse on the lake will be in front of you.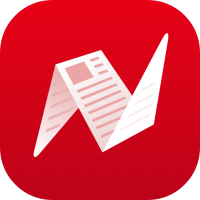 This is original content from NewsBreak's Creator Program. Join today to publish and share your own content.