From paintings of Georgia O'Keefe to rides on 1908 carousels, these four kid-friendly museums across four Northeastern cities will help keep boredom at bay on weekends or during the lengthy school holiday. The venues are just far enough under the radar to feel undiscovered, and the kids will be having so much fun they may not even realize that you have slipped in a soupçon of culture.
Why: The Neuberger's casual atmosphere and lack of crowds lends a familial air. The permanent collection includes paintings by Georgia O'Keefe, Edward Hopper and the kid favorite, Jackson Pollock. Alexander Calder's The Red Ear mobile spins whimsically overhead. The gift shop features a large amount of recycled goods, like a folding basket made of chopsticks and recycled newspaper placemats in kid–pleasing colors. When the kids get stir crazy, the SUNY Purchase campus location provides a spacious setting for outdoor adventures.
When: The Neuberger is open Tuesday-Sunday, from 12-5 pm. Its monthly Family First Saturday program is held on the first Saturday of the month. Admission is free for this event. The afternoon promises gallery talks, hands-on workshops for kids, and live music.
How to get there: Metro North's Harlem line to White Plains, where waiting taxis will bring you to the SUNY Purchase campus in under 10 minutes.
Bruce Museum | 1 Museum Drive, Greenwich, CT
Why: The Bruce's collection is rich in art, science and anthropology with plenty of hands-on workshops for kids. Its permanent science exhibit includes a touchable meteorite, a wigwam, and a collection of minerals and fossils. The Bruce Park Playground next door offers clean restrooms, picnic tables and scenic views of the Long Island Sound. The playground's rain garden, enchanted forest, and climbing structures are designed for all children, including those with developmental, cognitive and sensory challenges who will learn to appreciate and understand diversity by playing together in an inclusive setting.
When: Open Tuesday-Saturday, 10-5, Sunday 1-5, closed Mondays. The Bruce's calendar is full of events for kids an adults, from exhibits like Eat or Be Eaten: Animal Survival Strategies to an outdoor arts festival. All activities are free with Museum admission, $7 for adults, $6 for kids and teens, and free for children under 5.
How to get there: Take Metro North New Haven line to Greenwich. It is a three-minute walk to the Bruce. Turn right onto Steamboat Road, walk through the underpass and climb the steps to the Museum.
Why: The Bartow-Pell Mansion Museum is located in a quiet corner of Pelham Bay Park. As the only grand country house still in existence on Pelham Bay, it provides an important link to the social and architectural history of New York. Kids will be transported to a grander era, when the Bronx was a kinder, gentler place. Take a guided tour of the mansion. Strolling the grounds and gardens is free. Admission to the Mansion is $8 for adults, $5 for seniors & children 6–17.
When: On the first Friday of each month, you can catch the Bronx Seaside Trolley at the Pelham Bay Park subway station for a free ride to BPMM, where you can tour the mansion, listen to live music, and enjoy light refreshments. Then hop back on to ride to City Island and explore this seaside community. The trolley makes a continuous loop from BPMM to City Island, before heading back to the subway station. Registration requested. The BPMM has a full roster of family events planned for spring and beyond. The gardens are open daily, the Mansion on Wednesday, Saturday and Sunday from 12-4, and for special events like First Friday!
How to get there: Take the #6 train to Pelham Bay Park Stop, where you can catch the trolley.  If you are coming for a visit when the trolley is not running, take the #45 Westchester Bee- line Bus, from the subway station for the 15-minute ride to the BPMM.  It costs $2, and they accept MetroCards.
Please Touch Museum | 4231 Avenue of the Republic, Philadelphia, PA
Why: The newly expanded Please Touch Museum creates learning opportunities through hands-on, interactive play. This is the Rolls Royce of museums for the eight and under crowd. Check out the many physical science exhibits. In Flight Fantasy, children experiment with balance, speed, and coordination to create the sensation of gliding, hovering, and spinning as they row a flying machine, pedal a propeller bike, or play hopscotch on clouds. Take a ride on a fully refurbished 1908 carousel. Daily art activities include recycled print making, drawing in the sand and window blocks. Stop by the Playhouse for a live theatrical performance. At only 30–minutes in length, it is the perfect introduction to live theatre for fidgety tots. All activities are included with the $15 admission price.
When: Open 362 days per year, anytime is the right time to visit this paradise for small children. The museum offers so many activities, it is tough to squeeze it all into one day. If you plan to stay overnight, Philadelphia's new kid-friendly hotel, the Palomar, makes a fine base. This eco-friendly, boutique property blends a chic ambience while extending a warm welcome to families.
Kids get a gift upon check-in, and are treated to beverages and soft pretzels in the lobby each afternoon, while their parents can enjoy a civilized moment, sipping complimentary wine.
How to get there: Amtrak from Penn Station to Philadelphia's 30th Street Station, then a 5-minute cab ride to the Museum, around $5.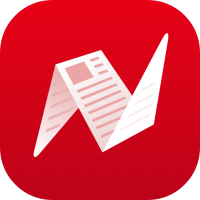 This is original content from NewsBreak's Creator Program. Join today to publish and share your own content.