With farmers, chefs, restaurateurs, and communities uniting around the country to push the sustainable food movement forward, it's only right that we do our part by taking a seat at an environmentally responsible establishment. As Ami Shadle of Hartford's Gmonkey Food Truck says, "It used to be that you had to seek out a farm, sustainable or vegetarian restaurant in a little back alley or in a town you don't live by. We're breaking those stereotypes."
There are plenty of places in the outer boroughs and beyond that are worth the trip for that delicious bite of sustainability. Check out these five restaurants, cafes, food trucks, and bakeries near NYC.
The Connecticut counterpart to Mario Batali's Tarry Lodge eatery in Port Chester offers up classic Italian dishes comprised of locally-sourced ingredients. "Using Connecticut's own ingredients from farms and farmers markets is our first priority," says general manager Michael Cirrillo. Such is the inspiration behind the rock hen al matone, a dish spotlighting the state's native guinea hens. Grab a seat in the dining room or at the intimate pizza bar to catch some front-row, brick oven action. Cirrillo identifies the extravagant goat cheese with pistachios and truffle honey pizza as the most popular meal since opening.
How to get there: Take the Metro-North New Haven line to New Haven. 
For Chef Frederic Kieffer, producing sustainable meals at the one-month-old Southport, CT Artisan restaurant wasn't a discussion: it was a definite. "It is a simple role to play, to showcase local ingredients in our dishes," said Chef Kieffer. "Not only is it healthier, but if we don't, the farming industry will disappear." Kieffer has accomplished this goal in his flavorful and popular offerings of tuna credo, homemade salmon gravlax and more. While Artisan is revered for its fresh, wild seafood, Kieffer also visits local farms to acquire dairy and produce for salads, pasta and more.
How to get there: Take the Metro North New Haven line to Southport. Walk 7 minutes to the Delamar Hotel.
3. Roots | 51 Wales St. | Rutland, VT
Since putting down roots in Vermont, this farm-to-table restaurant has been providing innovative, farm-to-table food to the residents of Rutland. Combining different, intriguing elements and flavors to create dishes like raspberry scallops and salmon with strawberry butter, Roots utilizes the wealth of sustainable farms around Vermont, such as the Radical Roots Farm and Boardman Hill Farm, to craft unique, eco-friendly food. Bite into Roots' emu and pork sausage in a toasted roll. Or for one of Roots' distinctive vegetarian options, give the stuffed squash with vegetables, spinach, and tofu a try.
How to get there: Take the Ethan Allen Express route on Amtrak to Rutland.
Not only do husband and wife duo Ami and Mark Shadle live on a solar-powered farm, grow and produce their own meals and keep their own bees, they are also the originators of the first ever vegan and vegetarian eco-conscious food truck, named Gmonkey. Running on biodiesel that they have self-produced from vegetable grease, naturally, the Shadles navigate Hartford, Connecticut providing locally-produced, sustainable meals, like the popular Grilled G cheese with pesto or Downward Dog burrito. "We sell superfoods, raw smoothies, juice cleanses, my cookbook," said Ami, laughing. "We like to think of ourselves as a traveling medicine show." Follow Gmonkey on twitter for updates on their location and daily menus.
How to get there: Take Amtrak to Hartford. Consult Gmonkey for daily location of food truck.
5. All Good Bakers |160 Quail St. | Albany, NY
While Britin and Nick Foster's decision to open the All Good Bakery was spontaneous, the logic behind it made perfect sense. "Last summer we started a community-shared bakery. People responded well to it, and our intention wasn't to immediately open a retail space, but we found a great spot and said, why not?" said Nick. Since opening this spring, All Good Bakers has stayed busy, with the couple producing everything sold in their store. Nick handles the savory, like the grilled vegetarian sandwich, and Britin the sweet, such as the popular vegan cinnamon buns. The bakery is open on weekends with weekdays spent planning the week's menu and shopping at farmers markets.
How to get there: Take the Empire Service Amtrak to the Rensselaer station in Albany. Walk 10 minutes.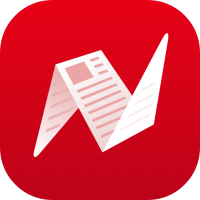 This is original content from NewsBreak's Creator Program. Join today to publish and share your own content.