By Madeline Tibaldi
For most New Yorkers, a night out at Richard Rodgers Theatre seeing the mega-hit Hamilton remains an unrealized fantasy. If the sky-high cost of a ticket is just a little out of your price range, a weekend in Philadelphia walking in Hamilton's footsteps could be just what you need to quench your thirst for this pop culture phenomenon.
Do:
The Museum of the American Revolution provides visitors with an in depth understanding of the key players and events leading to America's independence. Of course, Hamilton himself is included, however the museum also offers visitors the chance to understand the important contributions of some of the lesser known influencers of the struggle for independence.
After a day of historical exploration, head to the Philadelphia Distilling, located in young, trendy Fishtown (think Bushwick equivalent). The distillery's signature spirit is the Bluecoat Gin, taking its name from the American Colonial uniforms in the Revolutionary War. The distillery, is repurposed from the former Ajax Metal Company, and has an industrial-chic vibe. Tours are offered from Thursday to Sunday, and include a complimentary gin-based cocktail and an in-depth explanation of the history and distilling process.
Eat:
For dinner and drinks, Harp and Crown is a unique treat which is not to be missed. While the restaurant is large and bustling, tables are small and illuminated by candlelight giving the restaurant a cozy, intimate feel. Communal style eating is encouraged, and the menu includes a delectable variety of small plates to suit every palate. Favorites included the potato pizza with béchamel, rosemary and fontina cheese and the chicken fried mushrooms, consisting of crispy fried mushrooms, served with a sweet yet tangy yogurt sauce. After dinner, be sure to head to the bar downstairs, which is accessible via a hidden staircase that you could easily miss if you didn't know about it beforehand. The lower level features bowling alley for pre or post dinner entertainment, and a small swanky bar with a Mad Men feel.
Stay:
The Kimpton Monaco provides guests with the perfect setting to discover Hamilton's Philadelphia legacy. Located in the heart of Old City (you can literally see the Liberty Bell from some of the guest rooms), waking up at the Kimpton makes it easy to feel as if you are in the 18th century, all while not excluding any modern convenience. The décor is tastefully eclectic, with a polished feel. Guest rooms are spacious, and include thoughtful and eclectic amenities such as a yoga mat, plenty of outlets, and an optional in-room pet fish upon request. The staff goes above and beyond to pamper guests without intruding. Be sure not to miss the Monaco's complimentary daily cocktail hour at 5pm, where guests can enjoy a glass of wine or cocktail. For those of us who Google search the area for a morning caffeine fix, the Monaco has you covered with complimentary tea and coffee service, offered every morning in the lobby.
Getting to Philly from NYC:
Amtrak from Penn Station takes just 90 minutes. Megabus and Bolt Bus are cheaper alternatives.
See our Philadelphia Transit Guide.
For more information go to visitphilly.com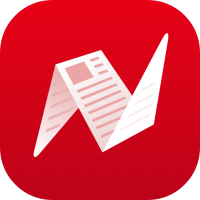 This is original content from NewsBreak's Creator Program. Join today to publish and share your own content.