By Michael C. Neal
There's an ongoing joke in my favorite Woody Allen film Manhattan: Diane Keaton playing Mary Wilkes, a hyper-intellectual feminist adulterer, feigns innocence in the middle of an argument by proclaiming, "I mean really, I'm just from Philadelphia: I mean we believe in God." Woody Allen, the consummate New Yorker, stands befuddled by the implication.
That was way back in 1979. Such delineation between NYC and its cousin down the turnpike has evaporated if you are to believe the now infamous 2005 New York Times Travel article that decreed Philadelphia the "sixth borough" of New York. Of course that same article quoted a Philadelphia one-bedroom as being $800 a month including gas and electric, which doesn't sound like any borough I've ever been to. Search on Craigslist for a Brooklyn 1BR, price range $800 a month, and you'll be meeting brokers on the road median of the BQE. But I digress…
Comparing Philadelphia to Brooklyn
Now if I were to compare Philadelphia to Brooklyn, then the Philly neighborhood of Northern Liberties would probably be its Greenpoint – or its Williamsburg of five years ago if you want. The earmarks of gentrification, perhaps blowing downwind from the shorelines of Long Island City and Red Hook, have taken hold in this eclectic rowhouse neighborhood of local artists and musicians. Northern Liberties is located north of Philadelphia's better known Old City. I recently spent a week there, taking in the local flavor and, if you know anything about food and Philadelphia, you know how literally I mean that. It's the food stupid. The best bar food in America is, without peer, in Philadelphia, PA. It's the casual dining capital of the world. I spent a week and some well-worn nights in Northern Liberties and this is my compendium.
Standard Tap
901 N. 2nd St. | 215.238.0630 | standardtap.com
In many ways, the pillar of Northern Liberties is the popular tavern Standard Tap located on the corner of North 2nd and … well … Poplar Street. The two-floor eat and drink establishment is owned by the same proprietors of close-by Johnny Brenda's and has the ever-intoxicating draw of good beer, great food, and familiar company. This is a neighborhood joint in a way that's hard to come by amid the fluidity of Manhattan streets. I took in three meals and four nights of drinking here during my stay and by my last meal I was chatting up the downstairs bartender, who worked upstairs the night before, about the appendix his roommate had to get removed that morning. Local denizens post flyers in the bathrooms for house parties that everyone already seems to know about anyway.
The beers on tap are all regional including Yards Pale Ale, pulled from a tap attached to a refrigerator door behind the downstairs bar. As for the food, there are no menus save the ones written in chalk on large boards by the downstairs and upstairs bars, as well as outside on the second floor deck. The menu is interested in being interesting, with entrees such as antelope and an excellent duck salad. I sampled the flank steak, tender and juicy; the chicken pot pie has a flaky crust; and both the salmon and the soft shell sandwiches are great comfort food choices when prepping for a long night of drinking. The staff is energetic and friendly and, as with any bar worth its weight, if you become a familiar face you might get an appreciatory comp drink on the house.
Johnny Brenda's
1201 Frankford Ave. | 215.739.9684 | johnnybrendas.com
A dive bar diner wouldn't sound very appetizing under normal circumstances but in Philly every local brew house, pub, and bar has a chef-plotted menu. Johnny Brenda's is a bi-level live music venue with a first floor bar that also plates up a simple, delicious menu. Patrons can cozy up to the extended countertop for a $3 pint of SlyFox, the local pale ale of choice, and order a meal. The menu offers kebabs, salads, and sandwiches. I had the steak sandwich with accompanying string fries.
The only drawback to the sandwich was the choice to put it on hoagie bread, which overwhelmed the meat. One bad chew and you were in danger of losing the whole thing to your plate. There are also complimentary, bite-sized pieces of toasted bread with spicy horseradish sauce as a condiment. There's a pool table near the front and a jukebox with as many Pixies songs as a bad indie movie from the 90s. Upstairs is about the music. In New York terms it's a smaller Bowery Ballroom with a downstairs bar that has food. The bands are indie rock, usually local with some nationally touring acts making stops in as well. Johnny Brenda's is Arthur's from "Happy Days" but for the hipster set. I guess that makes it Arthur's from that Weezer video.
North Third Bar & Restaurant
801 N. 3rd Street | 215.413.3666 | norththird.com
The Dude owns this place. You know the dude from The Big Lebowski? Now it's not actually owned by Jeff Bridges, or even the guy Jeff Bridges based his performance on, but the owner happens to be known locally as … "The Dude", for his shaggy appearance and casual waistline. After having had several meals at North Third, however, I'd just as soon confuse him with Danny Meyer – maybe a stretch. But North Third, as well as Silk City another local food joint, has sophisticated grub.
Unlike other nearby spots like Standard Tap or close by, The Abbey, North Third leans more heavily on its menu than its charm as a watering hole. There are two bars, one in the front and one in the back, and the television sets don't seem to get in the way of the intimacy of the place. There's a cigarette machine near the bathrooms lest you have a sudden bodega panic attack, an offering of cocktails at the bar like the Mojito Martini and Margarita pitchers, and, par for the course, there's a healthy selection of local brews to choose from on tap. There's also a popular Fancy Pants film night every Tuesday where the bar plays independent work and short films from anyone who has dared to pick up a video camera and wants people to see it. Don't be too scared off by that proposition. Fancy Pants has played host to the likes of The Sundance Channel and Adult Swim creators.
So go and spike a bowling ball into a nihilist's gut, blow up your car, go out for hamburgers, steal your car back, threaten a high school student with poor English grades and a father who lives in a bubble, and drink Sasparilla with Sam Elliot but in reverse. It's the City of Brotherly Love!
*One note: as big and bad as we consider New York to be, it's a relatively safe big city. In a neighborhood like Northern Liberties that is gentrifying – teetering on that needlepoint of race and class, which has always defined the great American city – a safe walk home at night is not always a wise assumption. But my intention is not to become Philly's boogeyman. Northern Liberties is fun and unexpected – well worth the Chinatown bus ticket.
How to get there:
It's all about the Chinatown bus. From Manhattan's Chinatown to Philly's, the one way fare can cost as low as $12, with discounts for round trip tickets. From Chinatown near the Convention Center in Philly, you have two choices: take a 1.2 mile walk down Race St., around Franklin Square, up North 5th St., and into Northern Liberties after making a right on Brown St. OR if it's at night and you are alone (male or female), take a less cool five – ten minute cab ride.
To see details on the Chinatown bus and other routes to Philadelphia, as well as information on how to get around Philly once you are there, please consult our Public Transportation Advisor for Manhattan to Philadelphia.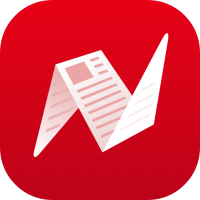 This is original content from NewsBreak's Creator Program. Join today to publish and share your own content.