There are so many places to see dinosaurs in SoCal!
Does your kid love dinosaurs much as mine?
He is a man of few words, but many of those words are ridiculously long dinosaur names that I am amazed he can pronounce! So I went on a mission to find all the places you can find dinosaurs in our area, and here is the definitive list of dinosaur fun to be had in Orange County and beyond!
The Discover Cube : If you haven't visited the cube before you must! It is so much fun and the change their exhibits every few months. They have a permanent outside dinosaur area which my kids love, the highlight of which is a giant brachiosaurus skeleton you can walk through and two stegosaurus models which move. Membership to the cube is reasonable in comparison to some attractions at $99 for a family of 4 per year (the cube has a current offer running where you can get 2 years membership for $125). When you consider it costs $17.95 per adult and $12.95 per child 3 and over, you can get some real savings from the membership.
La Brea Tar Pits : $12/$16/$19 per adult and $11/$8/$5 per child 3 and over depending on the package you pick, BUT they do Wells Fargo Tuesday where the first Tuesday of every month (excluding July and August) and every Tuesday in September are FREE! We had a great couple of hours here. There are mammoths, mastodons, giant sloths, sabre tooth cats and tar pits galore. It is a great learning experience and for us was totally worth the long drive, especially if you can go on the free Tuesday sessions. They also have excavation tours of the pits (which we didn't do; my children aren't tour friendly!) and a 3D movie experience which we loved.

LA Museum of Natural History : $12 for adults and $5 for children 3 and over which is very reasonable; bravo NHMLA! I am going to write a separate blog for this place, because it's awesome and it needs more than the small space I could dedicate to this post. Just know that it's completely worth the drive to LA.
Reptile Zoo, Fountain Valley : We had our eldest son's 4th birthday here and it's awesome! The link to dinosaurs is perhaps a bit tenuous, but they have a big model t rex as well as a host of retiles and insects who can be handled with the help of the staff there. If your kids want to hold a snake or stroke an iguana this is where you need to be. FYI, it's also a shop! The staff and so helpful and really help any kids who may be a little scared to handle anything. We even saw a monitor lizard being taken for a walk around the store when we last went.

Laguna Dinosaur park : IT'S FREE! It is a sweet little park in Laguna Hills. The park is multi level, so may not be suitable for taking little ones but my boys, who are 3 and 4, loved it. There is a giant whale skeleton for climbing on, a fun cave with fossils in the walls search for, and a cool water play area complete with turtles and sand. Definitely worth a trip, but not many dinosaurs. Take spare clothes; they will get wet!
La Habra Children's Museum : It is so much fun here. It isn't a dedicated dinosaur museum but it has 4 dinosaur models outside and then 2 big ones inside with a small exhibition. As well as dinosaurs it has trains, a cool area with stuffed animals (my boys loved the bears and the giant moose!), an awesome stage area with clothes for the kids to dress up in, a play area, an indoor working carousel and many other things. It is a short drive away and at $8 per person (under 2s are free) it is a great local museum to support.

 Santa Monica 3rd St promenade: Ok so this isn't exactly a place to go see dinosaurs, but they have a number of huge topiary dinosaur fountains which my boys love! If you go on a weekend there are also awesome street performers you can watch, and with all the lovely restaurants (and of course the pier and beach) the area has to offer it makes a fun family day trip.
Did we miss your favorite local Dinosaur find? If so, let us know!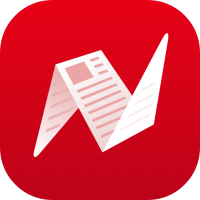 This is original content from NewsBreak's Creator Program. Join today to publish and share your own content.