Looking for a new poster to add to your collection? Poster House is giving away one of the posters from the NYCxDESIGN's second "An Ode to NYC" poster campaign. The free poster, which retails at $50 a pop, is called "Without Traffic" by Paula Scher of Pentagram.
The design was inspired by Scher's experience during the pandemic when New York City had less traffic, and she enjoyed walking the streets surrounded by fewer cars. Scher is the brilliant mind behind many of NYC's iconic graphic designs, including nearly all the signage for The Public House.
This year's theme for the NYCxDESIGN campaign asked designers to reflect on "Our Future City," in light of the stark changes brought on by the pandemic in the last year. The posters will be exhibited all over the city, but sold exclusively at Poster House.
Never heard of Poster House? The first museum of its kind in the United States, they are dedicated solely to posters. They opened in the summer of 2019, after four years of planning and construction. The space is located on 23rd street between 6th and 7th avenue, where an Apple repair shop used to be.
So how do you snag a free "Without Traffic" poster? According to the instructions on their Instagram page, you can enter multiple times for a chance to win. Steps to qualify include liking the post, following both Poster House and NYCxDESIGN's accounts, plus tagging friends and sharing the story for extra chances.
Of course, the giveaway is meant to attract attention to the "Ode to NYC" campaign. All proceeds go to Silicon Harlem, "a nonprofit that works towards digital equity in the city, to redress many communities that had no internet access during the pandemic, affecting their access to healthcare and education."
Other posters in the collection include work by Bronx artist Amaurys Grullon titled "Beautiful Future" which features familiar NYC images, such as pigeons and MTA signs. Karim Rashid has two bold and colorful posters available, one in white, one in pink, featuring the NYC skyline.
For those who stayed in the city throughout the uncertainty of the last year and a half, Rich Tu's "NY Forever" design will ring true. A bright yellow infinity symbol snakes around the letters NY, rendered in the city's most favored color, black.
If you love posters (even ones that don't honor New York City), you might want to check out the ones available on the Poster House website.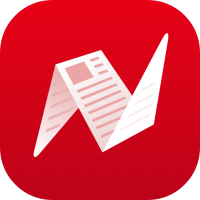 This is original content from NewsBreak's Creator Program. Join today to publish and share your own content.