The New York Public Library (NYPL) made a big announcement this week: All existing fines and replacement fees in all patron accounts have been cleared and erased.
That's right - if you have accumulated any fines or fees from overdue library materials, you no longer have to worry about settling your account. Starting today, October 5, 2021, you get a clean slate.
Public library branches in Brooklyn (BPL) and Queens (QPL) have adapted the same policy. No New Yorker will be punished for returning library materials past their due date.
However, you can't hold onto those books and media forever. Once the item has been overdue for 30 days, it will be declared lost, and you will be charged a replacement fee. For BPL and QPL, the cutoff is 28 days.
Why are the New York public libraries getting rid of late fines? According to NYPL President, Tony Marx, the elimination of fees will help create a more equitable society:
During the pandemic, it was clearer than ever that we live in a Tale of Two Cities, with our most vulnerable citizens too often left behind. As New York grapples with these inequities, we must ensure that we are adhering to our mission of making knowledge and opportunity available to all—and that means addressing late fines.
When looking at the NYC areas with the most "blocked cards" (those with more than $15 in late fees), the policy appeared to have an disproportionate impact on high-needs communities and/or library patrons under the age of 18.
President and CEO of Queens Public Library, Dennis M. Walcott, expressed similar concern, sharing a story about an 8-year-old boy who was unable to borrow books due to his account accruing late fees.
I had always believed that the practice of placing fines on overdue books taught responsibility, accountability, and respect for others. On that day, I realized these fines instead tell certain people they do not belong. Late fines generate fear and anxiety among those who can least afford to pay, preventing them from opening library accounts, checking out books, or even coming through our doors. This is not only unacceptable, but totally inconsistent with our mission.
Did you know there was already a way to avoid fees from the library? When you check out digital content from one of New York City's public libraries, you never have to worry about returning the material on time.
The only downside is that you may be halfway through a novel on your device, such as a Kindle or Nook, when the title suddenly disappears! The library automatically retrieves the material once the due date occurs. But you can always login to your account and request to check out the book again.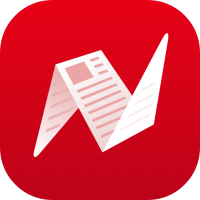 This is original content from NewsBreak's Creator Program. Join today to publish and share your own content.