Downtown Brooklyn - Temple Square on Flatbush Avenue has a new paint job. Colorful stripes cascade from wall panels down to the sidewalk. This "Bright Stripes" installation was designed by Taller KEN.
Like other projects supported by the City Canvas pilot program, this stretch of Flatbush Ave is under a temporary transformation. While the massive construction project known as The Alloy Block is underway, these colorful stripes will create a more sociable atmosphere. Or at least, that's the intention of the design.
Who can complain about this attempt to beautify our surroundings? Well, if you're a New Yorker, you can always find something to complain about. It's a skill you develop the longer you live here. As for the Taller KEN design, it could be better. Actually, if you look at the renderings at ArchDaily, you will see what I mean.
In its original conception, the walkway had overhead panels and lights in alternating hues. As it stands today, there appears to be scaffolding structures in place for completing this design, but they remain bare. Where are the colorful lights? Why does the project appear half-finished?
Considering the walkway has been like this since mid-July, there's no reason to think it's still a work in progress. But for the Brooklynites passing by, it probably doesn't matter. The colorful stripes are better than nothing - even better than blank plywood. However, if you are familiar with this stretch of Flatbush Ave, you might be missing something else: the Katie Merz mural.
For a couple of years (2017-2019), there was a hand-drawn mural at 80 Flatbush. Once construction began for The Alloy Block, the old building was torn down, along with the art. Luckily, you can still find Merz's art all over the city, including a recent project at Industry City.
If you haven't heard much about The Alloy Block, I highly recommend checking out their website. The construction project faced some early controversy (like nearly any new construction project in New York City), but the development promises a few interesting concepts. For one, there will be public schools that follow "passive house" guidelines, meaning they will be energy efficient, including triple-pane windows. Furthermore, the 840-foot tower at 100 Flatbush promises to be carbon free as the first all-electric residential skyscraper in NYC.
Have you walked by the Bright Stripes installation on Flatbush Avenue? What did you think of the temporary transformation of Temple Square?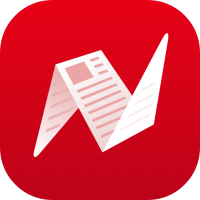 This is original content from NewsBreak's Creator Program. Join today to publish and share your own content.