Are you a Potterhead? Cool. Then you probably know about the new Harry Potter Store on East 22nd Street, stretching between Broadway and 5th Avenue. The space was last occupied by a Restoration Hardware, where they displayed their "Flatiron Gallery" collection of handmade and one-of-a-kind furniture pieces.
The Harry Potter Store maintains the black facade left by RH, but the interior is wildly different from the vintage aesthetic that preceded it. Now the 20,000-square-foot retail building is full of magical goodies, like butterbeer-flavored ice cream and personalized wands.
After opening earlier this year in June, there has been a steady line outside the Harry Potter Store in the Flatiron District. Seeing lines in New York City is normal. Walk around SoHo on any weekend, and you will likely see a line forming somewhere, usually outside a sneaker shop.
Even non-Potterheads know how popular the fantasy series has been (and continues to be). But why is there still a line outside the flagship store, nearly four months after it opened? Is it really that popular?
Calling the place a "store" is somewhat inaccurate. Sure, there are a ton of products you can purchase, many of which are not available online. But Warner Bros. doesn't just want to sell stuff - they also want to sell experiences. Like the Virtual Reality tickets that cost $34 each. (By the way, these VR experiences get you in the door without having to wait in the virtual queue, but they are currently sold out for the next week.)
Speaking of the virtual queue, it's a bit ridiculous. Every morning, beginning at 7:00 am, Potterheads can scan the QR code posted at the Harry Potter Store. The people you see waiting outside have already entered the virtual queue, and they have been summoned back, to wait in line for entry.
Having a perpetual line out the door looks good for business, but if you are a huge Harry Potter fan, you might be wondering, Just how long is the wait? Well, it seems to be getting better. Thanks to Reddit users, I found this post sharing a link to the QR code. By entering my phone number, I was able to get in the virtual queue without leaving my apartment. There were 87 people in the queue ahead of me. Moments later, I received the following text message:
Your place in line at Harry Potter New York is confirmed! When called, you must return to the store within one hour; we cannot guarantee entry after this time.
Less than 20 minutes later, I received another text message:
It's your turn to visit Harry Potter New York; please head to the store now.
From what I read online, once you have your place in the queue, you usually wait less than 5 minutes before entering the store. So, yes, clearly the Harry Potter New York Store is popular. People are still queueing up. But the line outside the door might also be intentional. Otherwise, the black facade wouldn't look very inviting.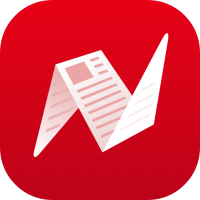 This is original content from NewsBreak's Creator Program. Join today to publish and share your own content.