Have you seen any spotted lanternflies in New York City lately? The Department of Agriculture still wants you to "take action" by killing the plant hopper. However, it's no longer necessary to report sightings or collect samples.
Why is that? Unfortunately, the invasive SLF population has already been extensively documented within the last month. In other words, it is known that these crop-destroying and tree-weakening insects have reached every corner of all five boroughs.
I saw a spotted lanternfly last week, and I tried to kill it, but it was harder than I imagined. Walking on Flatbush Avenue, just before the intersection at Sterling Place, I saw a woman waiting to cross the street. Something landed on her shoulder. The woman turned to look at the thing - a brown bug? She casually brushed off the insect and continued on her way to the other side of Flatbush Ave.
For some reason, I wanted to get a better look at the brown thing. I had no idea it would turn out to be a spotted lanternfly! When I approached it, the critter was camouflaged, sitting on a patch of dirt next to a Thornless Honey Locust tree.
Suddenly, the brown bug expanded its wings, revealing its signature red color underneath. Looking at photos online, you can easily see the black spots on the outside wings, but in person, they are less obvious from a distance.
Although I take no pleasure in killing anything, I knew it was my civic duty to destroy this spotted lanternfly. So the next time it landed, I lunged forward, aiming to squish it under my sneakers. No dice! The SLF is called a "plant hopper" for a reason.
Before my foot came down, the critter leaped out of the way. I was surprised, but determined. So I waited for the SLF to land again. Two more attempts, and I completely failed to kill it. In the end, the SLF hid behind a row of garbage bins, and I lost its trail.
Part of me felt relieved that I didn't kill the spotted lanternfly, though. I've read accounts on social media where people reported feeling "traumatized" by the merciless murder. According to a new report from Gothamist, in which they interviewed the entomologist Louis Sorkin, stomping on the lanternflies isn't the most effective way to control the population's spread.
What is effective? Destroying the egg masses. In September (like, now), the adults begin laying their eggs. Instead of stomping out the SLF, we will soon be asked to scrape the "waxy" or "scaly" or "honeydew build-up" from their egg masses.
So, have you seen any SLF in NYC lately?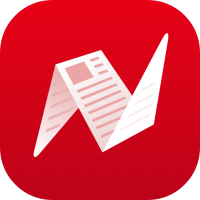 This is original content from NewsBreak's Creator Program. Join today to publish and share your own content.