Halloween is more than a month away, but you don't have to wait until October 31st to start celebrating the spooky holiday. Village East by Angelika will be screening Alfred Hitchcock thrillers throughout the month of October, beginning with Rear Window on the 6th, starring James Stewart and Grace Kelly.
Every Wednesday in October, you can watch a 7:00 pm screening of a Hitchcock classic, leading up to the final movie in the series, Psycho, playing on Sunday, the 31st. Other films in the Hitchcocktober series include North by Northwest, Vertigo, and Strangers on a Train.
Before heading over to the Village East cinema for the Rear Window screening, why not stop by the Greenwich Village apartment building featured in the film? Just kidding: Although the story is supposedly set in New York, the actual filming took place on a Hollywood lot. However, Alfred Hitchcock used a real NYC apartment as a model.
Hitchcock's biographer, Donald Spoto, identified 125 Christopher Street as the real-life inspiration for the fictional 125 West 9th Street in the film. Lannyl Stephens at Village Preservation goes into further detail, noting that the set construction made up 25% of the entire film budget.
One film in the series does feature New York City as it stood in the 1950s. Cary Grant can be seen running around Manhattan in North by Northwest, from Grand Central Station to the Plaza Hotel to the United Nations.The city has changed a lot since then, and you would have to cover a lot of ground to see it all in one day.
A film scout tracked multiple scenes from the movie, providing screenshots alongside new photos of the city. The post shows how meticulous Hitchcock was when orchestrating the scenes, but alas, there are some moments where a built set took the place of an actual location.
Here is the lineup for the Hitchcocktober film series at Village East by Angelika:
Rear Window (1954), October 6
North by Northwest (1959), October 13
Vertigo (1958), October 20
Strangers on a Train (1951), October 27
Psycho (1960), October 31
Village East by Angelika is located at 181-189 2nd Ave in Manhattan. You can find tickets and more information for the Hitchcocktober film series on their website. Price for general admission is $16. All moviegoers ages 12 and up will be required to show proof of vaccination per local mandates effective August 16, 2021.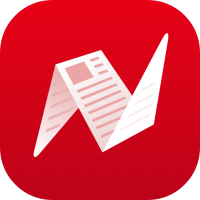 This is original content from NewsBreak's Creator Program. Join today to publish and share your own content.