If you haven't visited Little Island yet, then you were like me, until yesterday. I saw the photos popping up all over the internet in the last few months, and although I thought New York City's newest artificial park looked pretty cool, I wasn't in a rush to see it firsthand. Partly because I imagined it would be overrun with New Yorkers and tourists alike. If I had read the fine print more closely, I might have realized that you needed timed reservations after 12:00 pm on weekends and holidays. Then maybe I would have planned a visit this summer, perhaps even shortly after Little Island opened in May.
But you know what? I'm glad I waited. For some reason, I had no idea that Little Island is only a few steps further west from where the High Line meets the Whitney Museum. When I saw the images online, the floating island park looked so remote that I imagined it was situated farther north, above the Chelsea Piers, or possibly even above the Intrepid Museum. Coming from Brooklyn, I'm guilty of thinking that anything above 14th Street is very far away.
So imagine my surprise when I wandered over to the High Line from Gansevoort Plaza yesterday morning for an impromptu stroll. As soon as I ascended the stairs, I saw Little Island in the not-so-distant distance. (By the way, did you hear about the latest High Line expansion? Governor Hochul unveiled the design earlier this week. The new Moynihan Train Hall at Penn Station will be connected by two pedestrian bridges between 9th and 10th Avenues along 30th Street.)
Here's the thing: Little Island is so much better in person. I'm sharing the photos I took mostly to prove that I was there. But if you're looking at these images, and you still haven't been to the park yourself, allow me to make a suggestion. Little Island isn't going anywhere. I don't believe there's any rush to go see it right now. Even if you look at a bunch of fantastic images online by professional photographers, you're still only looking at a surface-level experience. My suggestion is this: The next time you find yourself on the west side of Lower Manhattan on a weekday, consider a casual stroll over to Little Island. You won't need a reservation. You can simply enjoy the view.
If you're reading this and thinking, I want to visit Little Island today!, then you might be interested in the Dance Festival this evening, Friday, September 17, 2021 at 8:00 pm.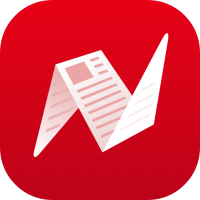 This is original content from NewsBreak's Creator Program. Join today to publish and share your own content.