In case you missed it, the spotted lanternfly has arrived in New York City. The invaders were first seen last year in Staten Island, but they have been in the United States (identified in Pennsylvania) since 2014. New Yorkers have been posting updates on Twitter, announcing sightings in every borough and several public parks.
The NYC Parks Department is encouraging people to help stop the spread of spotted lanternflies by squishing and disposing of them. The planthoppers infest trees and agricultural crops. Although the news of an invasive species might be alarming, according to New York's Department of Environmental Conservation, the "full extent of economic damage this insect could cause is unknown at this time."
This summer, New York saw an outbreak of another invasive species, the gypsy moth. (Its common name is in the process of being changed, as it's considered an ethnic slur.) Much like the spotted lanternfly, the gypsy moth was introduced to the United States via egg masses. A French amateur entomologist, Étienne Léopold Trouvelot, accidentally released the species in Massachusetts while conducting a breeding experiment with silkworms.
Unlike the spotted lanternflies, the gypsy moths have been here since 1868 or 1869. During gypsy moth outbreaks in New York (which happen every 10-15 years), they are known to cause damage to thousands of acres of trees, with a preference for oak trees. However, these outbreaks are usually contained by disease or predators.
Now here's where this story takes a sharp turn: Are gypsy moths also partly responsible for something wonderful? Namely, these astronomical drawings. (Like the one of sunspots pictured above.)
After Trouvelot realized he was responsible for releasing an invasive species, he seemed to shy away from any further entomological pursuits. From 1870 onward, the artist-astronomer produced thousands of illustrations by observing the cosmos through a telescope. Knowing this, we might suspect that if the silkworm experiment had been successful, Trouvelot's attention would have been elsewhere.
Or is it the other way around? The gypsy moth incident is estimated to have occurred in either 1868 or 1869. Now take a look at the drawing below. "The November Meteors" illustration has the following subtitle: As observed between midnight and 5 o'clock A.M. on the night of November 13-14 1868.
The observation time coincides with the gypsy moth outbreak. So perhaps Trouvelot's attention was already consumed by the stars. Or was Trouvelot so upset by the silkworm incident that he looked to the cosmos for consolation? Either way, the story is a good reminder that a person can make a devastating mistake while also contributing something valuable.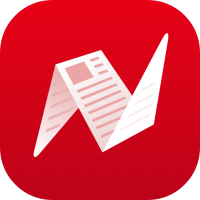 This is original content from NewsBreak's Creator Program. Join today to publish and share your own content.