Brooklyn, NY - If your local butcher shop was perpetually running out of meat, would you suspect their shortage was due to high demand or low supply? Fleishers Craft Butchery in Park Slope is a popular destination for meat eaters. I don't eat meat often, but when I do, I always go to Fleishers. Sometimes, I buy a whole chicken. Other times, I purchase sausage.
This summer, I had the pleasure of eating a pork sausage made with ramps. Ramps! It was a real treat. I always thought of Fleishers as a trustworthy place where I could buy the occasional indulgence. I also knew that when I went to Fleishers, I may or may not find what I was looking for. Their supply would be low, but I took this as a good sign. I thought the shortage meant that my neighbors had simply beat me to the market.
During the pandemic, I have seen further evidence of Fleishers' popularity. For months on end in 2020, I saw a queue outside the storefront on 5th Avenue. On the rare occasions where I tried to buy meat, I had to place an order on their website beforehand. And even then, I wasn't guaranteed a purchase. There were days when the supply would sell out instantly.
About a month ago, Fleishers made the news. Unfortunately, the story wasn't favorable. No one was writing about their delicious ramp sausage. Instead, the focus was on something that had nothing to do with meat at all. The company's new CEO John Adams removed signs supporting Black Lives Matter and LGBTQIA+ movements. Those actions led to a walkout by dozens of Fleishers' employers, many of whom have now left the company for good.
As a result, the butcher shop in Park Slope has been closed since the beginning of August. When I walked by the other day, I noticed a sign saying "Eating Is Believing" and "Opening Sept. 29." (photo above)
The question is: Who will be shopping at Fleishers now? Will the craft butchery maintain its popularity? Across Brooklyn, Black Lives Matter signs have been on prominent display for over a year. Many churches hung large banners in support of the movement last summer. Even the Brooklyn Public Library installed giant BLM letters at their central location in Grand Army Plaza. During Pride Month this year, there was an outpouring of support and celebration for the LGBTQIA+ community.
Fleishers is supposed to be a local butcher shop, reflecting the values of its community. The incident at the end of July showed that the company's investors have a different idea of what that community should look like. A friend of the company's primary investor, Robert Rosania, was offended by a BLM sign in Westport, Connecticut, where Fleishers has another storefront. Rosania told John Adams to remove the signs. By trying to appease one person, they ended up alienating the people who actually represent the company.
Why did I think Fleishers was a trustworthy place to shop for meat? In part, it was the people working behind the counter. When the butcher shop reopens at the end of September, I don't know who those people will be.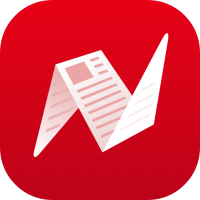 This is original content from NewsBreak's Creator Program. Join today to publish and share your own content.