You don't need to own a car in New York City. I have lived here for over a decade, and I manage fine without one. Occasionally, my partner talks about buying a car, citing all the fun possibilities a vehicle might open up for us. Like loading the trunk with groceries from Costco. Or taking a quick trip upstate sans the hassle of a rental car.
When we discuss buying a car, we always come up against one major deterrent: parking. Talk about a hassle! Even diligent NYC drivers will likely end up with parking tickets. Following the alternate side parking rules can feel like a part-time job, especially if you live in areas where parking spaces are scarce.
Recently, the parking situation in New York City has gotten worse, thanks to more people buying cars during the pandemic. I didn't realize just how bad things had gotten, until I saw an elaborate scheme to secure a parking space in Park Slope, Brooklyn earlier today. Granted, Park Slope has been known as the worst neighborhood for parking, as far back as 2007. But what I witnessed was pretty extreme.
I was eating a burrito outside of Reyes Deli on 4th Avenue when I noticed a man hanging out on a scooter nearby. I didn't pay much attention to him at first, but then he did something unusual. When a parked car on the corner of the street drove away, the man on the scooter slid into the open space, and then laid out two large orange safety cones at the front and back of his scooter. Then the man walked away. I was so confused! When I say "scooter," I'm not talking about a Vespa. I mean a small electric scooter that definitely does not require its own parking space.
Moments later, the man returned. He parked his car next to the scooter and cones, got out to move them aside, then backed up into the parking space he had secured. During all of this, he had to wave several cars past him, likely hopefuls also looking for a parking spot.
The man must have noticed me noticing him because he walked up to me and explained his actions. He said he had been driving around for over an hour. He found a temporary spot one block over, but it was too close to a fire hydrant, so he was using his scooter to find a better place for his car. When he saw a driver sitting in their car on the phone, he waited, watching, hoping, and then finally, he was able to set up his safety cones.
We chatted for a bit, and the man told me that he had been living in the neighborhood for 44 years. He couldn't recall a time when parking had ever been this bad. For him, a car is a necessity. Or at least, it's a big asset. He is taking care of an elderly neighbor who recently had hip surgery. He needed to take her to her physical therapy appointment.
Do you own a car in New York City? How do you deal with the parking situation?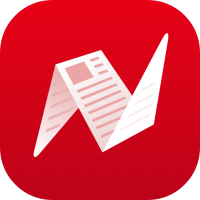 This is original content from NewsBreak's Creator Program. Join today to publish and share your own content.