New York City - Central Park's Delacorte Theater will open for a new play tonight, marking the return of Free Shakespeare in the Park. After a radio-only performance in 2020, New Yorkers are excited to return to the outdoor theater for an in-person experience.
The Public Theater describes the production this way:
A raucous spinoff featuring the Bard's most beloved comic characters, this hilarious farce tells the story of the trickster Falstaff and the wily wives who outwit him in a new celebration of Black joy, laughter, and vitality.
William Shakespeare's "The Merry Wives of Windsor" has been reimagined as a comedy centered around an African immigrant community in Harlem. Jocelyn Bioh adapted "Merry Wives" with her Ghanian heritage in mind, as well as people from Nigeria, Senegal, Sierra Leone, as told to The New York Times.
Fans of the TV series This Is Us might recognize one of the cast members onstage - Susan Kelechi Watson (known as Beth Pearson on the show) will be playing Madame Ford. Jacob Ming-Trent will be playing Falstaff, and although he appeared in a popular series, Watchmen, his face was covered by a giant panda costume in that role.
According to the artistic director of The Public Theater, Oskar Eustis, they decided to only do one show this year because they didn't know if they would be able to put on a performance, and they decided to keep the plans simple.
And so the choice of "Merry Wives" and "Merry Wives" with an all-Black cast set in contemporary South Harlem is a deliberate attempt to say Shakespeare in the Park belongs to all of New York, that immigrants belong, that Black people belong, that all of us together own William Shakespeare and all of us together make up a city.
Like the 2019 Free Shakespeare in the Park "Much Ado About Nothing," the new play features an all-Black cast. But this year, access to the show will look a little different. Capacity will be limited to 80% at the Delacorte Theater, allowing for 1,000 audience members to attend.
Normally, the outdoor theater would be able to accommodate an audience size of 1,800. Anyone wanting to score a free ticket would usually line up in Central Park on the day of the performance. In 2021, The Public Theater is trying out a digital lottery system instead.
By all accounts, this rendition of "Merry Wives" promises to be fun and funny. The first show goes on tonight, July 6, at 8:00 pm. Performances continue through September 18.
As for safety measures, everyone (regardless of vaccination status) will be required to wear a face mask when entering the theater and moving around. There will be two sections: Full Capacity and Physically Distanced. If you are seated in the Full Capacity section, you have the option to remove your mask when seated.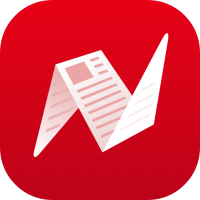 This is original content from NewsBreak's Creator Program. Join today to publish and share your own content.