This food truck called Little London has the best fish and chips you will ever taste in Alabama, say thank you, I just saved you a trip to the UK!
This food truck has the shape of a double-decker bus which I find very original and serves by far some great British dishes!
This is what they call a Bus stop, where you can have a full service of amazing dishes.
My first dish was this delicious fish and chips!
I was very surprised to feel how many people really like British food, and I mean like it! This was the first time I tried the dish in Alabama. Out of the three people I talked to, they didn't know that someone can actually make British dishes here in the US, which gave me the urge to try the best British food truck in America!
I was able to talk to the owner and ask him about his success with his food truck. He said that he came from England and he's the first one to serve these dishes in America. He called his food truck Little London because it's similar to the London bus, and it's a gift from his home country!
His other goal is to make sure that everyone in Alabama knows about the great food he is serving.
The speciality of this truck is definitely Fish and Chips with crispy, flavorful, full of fish, and of course, it can't be English food without this dish. It was a sticky, fishy, warm, salty, flavorful and crunchy dish! And it gave me the knowledge that also in Alabama they know how to cook like a proper British! It's what would you expect from a proper English dish! This was absolutely delicious, it was smoky, flavorful and very tasty, If you like codfish, this dish is a must!
The last food I got was a Pudding!
I can say that this Pudding was the best dessert I have tried in my life. I wish you could taste it to feel what I'm talking about.
It was a warm and lovely dish with nice topping, all of it I can say it was made with the highest quality ingredients.
This food truck has all the qualities of a London pub, and believe me, you will miss the little things about London.
Their dutchess chips are also a great speciality with beef stew and cheese sauce! It's simple but amazing, like a home-cooked meal. Overall everything was great!
Their Mac and Cheese is also a very special dish and deserves some extra words.
It is a very great dish, wholesome and flavorful and creamy. I could have this a thousand times! It's an absolute must on their menu. They also had other dishes, but I was full and it will take me half a thousand words to explain how amazing they were. I didn't think that I could meet a food truck that serves only the highest quality food, but this is it and I'm sure that they don't have competitors in America!
Homemade, flavorful, delicious, amazing, awesome, fantastic, superb, tasty, warm and wonderful are some great words to describe this truck.
After you try their food, you will probably call this food truck home as I did.
I really enjoyed my experience and I will be sure to come back on my next trip to Alabama. If you love British food, or you need to taste a mix of comfort food, I really recommend you try this food truck!
So if you're in Alabama and you're hungry, and you want some good food... go to Little London of course!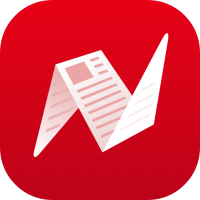 This is original content from NewsBreak's Creator Program. Join today to publish and share your own content.