California's largest wildfire has destroyed multiple structures and continues to threaten thousands more, as the battle against the mammoth flame lasted into its 12th day. Officials have blamed low humidity, blustery wind conditions and limited access to the affected site for impeding the firefighters.
California's largest wildfire this year has merged with another, tamer fire and has burned through nearly 200000 acres of the Pluma and Butte counties by Sunday evening, ravaging over a dozen homes and properties.
Authorities have issued a new Mandatory Evacuation Order, as the Dixie fire in Butte country continued to expand north and east and join forces with the Fly fire, wreaking havoc on numerous homes and properties.
The Dixie fire, which had single-handedly overwhelmed over 190000 acres, was 21% contained as of Sunday morning, with more than 5000 personnel fighting the blaze. Its cause is under investigation, but Pacific Gas & Electric Co. has said its equipment may have sparked the fire on July 13.
The fire had destroyed over 16 buildings - residential as well as commercial, according to Cal Fire. More than 10000 structures are threatened.
The fire's growth has been sustained by record-parched vegetation, low humidity and turbulent winds. Efforts to fight it have been hindered by the remote location and its massive reach and extreme nature, with the fire sometimes creating its own weather patterns.
The Dixie Fire remained active overnight, authorities said, and stated that low fuel moistures and record-setting ERCs caused difficulty in suppressing its spread. It "continues to burn in a remote area with limited access, and extended travel times with steep terrain are hampering control efforts."
Experts have said that much of the U.S. West is prone to burning, because of the lasting drought and record-breaking heat.
Beyond Butte and Pluma, the Tamarack fire, burning in both California and Nevada, has continued to char wood and endanger communities southward Lake Tahoe on either side of the California-Nevada border. The air quality in these areas has pummeled to severely unhealthy levels.
However, authorities fighting the fire have reported progress; the fire, which had covered 66,744 acres had been 27% contained as at Sunday evening, impressive compared to its previous-day 4% containment.
Authorities were able to send firefighters in several locations along the margin of the fire to engage the flames and secure containment lines, said Mike DeFries, public information officer on the fire.
Smoke remained unabated. A great deal of it was coming from the Dixie Fire, which burned over 100 miles away, obstructing visibility and at times preventing certain firefighting aircraft from being in the air, DeFries said.
"Our firefighters have been warned to be ready if storms are in the area because there may be a burst of strong, extreme gusts of wind that pushes through from the storm coming from elsewhere nearby," he added.
"This fire has been really challenging, and there's a lot of people that have been evacuated so it's very significant to be able to announce a jump in containment," DeFries said. "And we're hoping in the next couple of days to be able to announce even more significant gains."
On Sunday, officials publicized that the sheriff's offices of Alpine and El Dorado would provide escorts for evacuated residents back into the area to fetch pets, papers and emergency items, depending on the fire's activity.
California Gov. Gavin Newsom declared a state of emergency for four northern counties as flames spread on Friday, stating that the wildfires were causing "conditions of extreme peril to the safety of persons and property."
Several fires are charring the U.S. West, where severely dry conditions and heat waves linked to climate change have made them tough to fight.
Over 80 large fires have burned nearly 1.5 million acres spanning 12 states, according to the National Interagency Fire Center.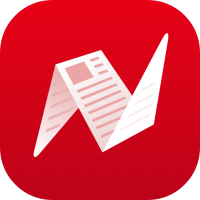 This is original content from NewsBreak's Creator Program. Join today to publish and share your own content.