Pury Pursell Farms is more than just a restaurant--it's a farm, restaurant, and event venue! They serve fresh Alabama beef and pork. What they offer is rare these days.
The restaurant is an extension of his passion for family, cooking, and introducing visitors to Alabama's products. While the restaurant specializes in meats, it also offers a wide variety of seafood that can be boiled or broiled right at your table.
Pork is a versatile and nutritious meat. It's flavorful, filling, and healthy. And Alabama's Pursell Farms is the place to find the best pork in all of Alabama.
They always blend the best ingredients to form the sausage flavors you love, such as: creole spice – a blend of paprika, cumin, and cayenne pepper - sage – a unique flavor from an herb plant found in the mountains of Appalachia - sea salt – a special salt harvested at the coast in Texas – and black pepper – spicy like none other.
They also provide a wide variety of other products that will tantalize your taste buds.
Pury Pursell Farms is famous for its award-winning barbecue. While the parts work together to make the whole, the brisket commands respect on its own. It's smoked with hickory wood and hand rubbed with special spices, then cooked low and slow for 14 hours at 200 degrees Fahrenheit.
They also offer pork ribs marinated in a secret sauce for an excellent taste you won't forget. You can find their barbecue sauces in five different flavors: mild, spicy, sweet, tangy, and hot & spicy.
With Pursell Farms, be sure your meals taste like home-cooked food.
Why Get Great Pork at Pursell Farms?
Most of us are familiar with the name Pursell Farms. It's one of the best-known family-run farms in Alabama.
Their meat is locally raised and supplied by several generations of the Pursell family. And their meats are no longer available to just a select few; you can now enjoy it as well!
They provide consumers with real food, experience, and quality that stands above other businesses and restaurants.
Pursell Farms gives you the opportunity to purchase real food at a very affordable price.
And they never raise prices due to inflation; they provide real quality that's worth every penny.
They're located in Sylacauga, Alabama – a town rich with history and passionate people.
Pursell Farms is home to two generations: Pursell Farms and Pursell Family Meats.
You'll be greeted by great customer service whenever you visit their place – whether you're stopping by the town of Sylacauga or you're in need of adding some quality pork to your BBQ.
You can purchase their goods at a weekly farmers market, on the farm, or at any number of other locations in the area. So head on over to the family-owned Pursell Farms to get a taste of some of the best pork in Alabama – and to experience real food!
They offer an array of meats, including chicken, ribs, goat, turkey, sausage, seafood and much more. They're also known for their smoked pork chops.
They're passionate about providing the best service and the best food possible to their customers. Their food is cooked fresh every day and made to order.
Pursell Farms is dedicated to preserving the Alabama way of life by using family recipes that have been passed down generations and by promoting local products like Alabama apples and peaches. To learn more about Pursell Farms, visit:
http://www.pursellfarms.com/
Or call them at: (256) 306-1789
Pursell Farms is located at 15838 Hwy 77 North, Sylacauga, AL 35150.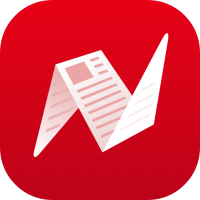 This is original content from NewsBreak's Creator Program. Join today to publish and share your own content.