In an attempt to keep the staying safe rule applicable and quite consistent, the United Church of Christ in Longmont, Colorado gave out gun safes on Saturday, July 24, 2021.
Purchased through a combination of ministry initiatives and community funds donated through the Longmont community foundation by the church, an estimate of forty-seven thousand dollars was reported to have been spent.
Senior minister, Sarah Verasco of the United Church of Christ while addressing the indigenes mentioned that the idea had originated within the church and they had requested that Longmont public safety partner with them.
The event that had taken place in the Safety and Justice Center at 225 Kimbark street, CO 80501, Longmont, Colorado was occupied by a lot of visitors and people that benefited from the giveaway. At the end of the day, a total of one hundred and thirty-eight biometric pin code safes and fifty-five vehicle box locks were reported to have been distributed.
Present at the event was Kay Armstrong, outreach manager for Longmont public safety alongside Longmont public safety range coordinator, Megan Grant with members of the community emergency response team making the day indeed a memorable one.
"The turnout has been great and really surprising. I am glad so many people are interested in storing their firearms and learning more about the other programs that the city has" Megan Grant had said.
Longmont police deputy, Chief Jeff Satur sharing the same sentiment had said he was very supportive of the safe gun storage idea as unsafe gun storage had in the past led to all kinds of issues and problems some of which had included stolen guns from cars and not keeping them safe enough from kids.
Sarah Verasco had earlier mentioned days before the event that the church wanted to work in harmony with public safety as the police were working extremely hard in keeping the community safe and advised that indigenes should learn to take up certain roles and responsibilities.
The mass shooting tragedy that had happened earlier in March which left about ten people dead was one of the factors that triggered the movement on what could be done to reduce gun violence.
"The mass shooting in Boulder County created an opening. It created an opportunity to help in being constructive." Sarah Verasco said.
Ann Noonan, a private practice health professional who is also a church member said that although some may disagree with the gun storage idea, giving the excuse that it might be time-consuming, the technology involved was unlike older style safes and does not take time to open.
The safety house in the centre at 225 Kim bark street, CO 80501, Longmont, Colorado was a nice bonus to the event as it made it easier for the guns to be displayed along with their safe cases with no worries.
It was also duly noted that many people volunteered to be a part of the event as some of them mentioned that they were delighted to see that thought were put into the safety decision and were executed freely.
A volunteer, Karen Henderson, had said she was very passionate about the project and was proud to be a part of it.
Sarah Versaco made sure to mention that the next project being worked on was a gun buyback where people who had in their possession guns they no longer needed or in excess could easily exchange them for gift cards. This, people, would refer to as change by barter and guests at the event seemed elated to have it.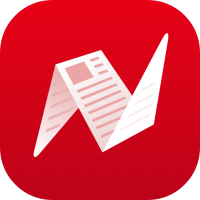 This is original content from NewsBreak's Creator Program. Join today to publish and share your own content.