You've heard it a million times: Colorado is the "Hub" of the Rockies, and Denver is where it's at. But what about the food? Or more specifically, what about the food culture? Colorado has a rich history and folklore of amazing cuisine that has been kept alive for decades and up to now.
So many famous restaurants that have stood the test of time have come out of Colorado, but with all these new restaurants popping up every day.
A classic Denver dish is Rocky Mountain Oysters, but these Oysters are definitely not how you imagine them to be...they're not spicy, and they're not served on the half-shell.
Whether you are heading to Denver from New York or Los Angeles, or just around town for a night on the town (or if you are already here), make sure your stomach is ready for some home cooking with a twist!
These oysters, in fact, are not seafood, but they are testicles of a calf bull or bison.
In the Buckhorn Exchange, they will definitely play some tricks with you! Rocky Mountain Oysters are a speciality of the Buckhorn Exchange in Colorado.
The Buckhorn Exchange is one of Denver's most favourite restaurants. This restaurant comes highly recommended as it has been rated as the best steakhouse in Denver by Food & Wine Magazine, and also offers one of the best tasting oysters in all of Colorado. With a focus on classic Colorado cuisine, the Buckhorn Exchange boasts a majestic dining room that is surrounded by historic brick buildings.
The Buckhorn Exchange's serves up a wide variety of delicious food all day, every day while using local and organic ingredients whenever possible.
Many will rate it the number one steak house in Denver, but we think that the serving of Rocky Mountain Oysters made the Buckhorn Exchange famous.
When ordering a plate of Rocky Mountain Oysters, you may be wondering whether or not to order some starch with it. These oysters are not firm like other oysters, so you don't need any starch to go along with them. Chewy and crunchy at the same time, Rocky Mountain oysters taste best when topped with their special house sauce, but don't worry about licking your fingers after indulging in these delicacies.
"The local fare is excellent. Even if you aren't into eating meat from the groin area of a bull or an animal, you will like the food here. It's really tasty! As a change, you could order steak or fish instead of Rocky Mountain Oysters (really tasty) or the different kinds of wild game entrees. You could also order something else, like a pizza, pasta or salad. But it's really worth trying the specialities only found here. The restaurant itself is beautiful and built in an old building, it has a rustic look.
"It's a great place for lunch but expects to wait at least 30 minutes during peak hours, as there is limited seating. It's worth the wait!" "If you want to have a local Denver experience, the best way would probably be to visit the Buckhorn Exchange. You'll feel like you're in the Wild West when you go there but there's really no excuse not to because they have amazing steaks and awesome "oysters".
The food is fresh, homemade, and delicious!
This restaurant might end up being your favourite one in Denver or maybe it won't but it's definitely the oldest restaurant in town serving steaks, buffalo and elk since 1893.
If you are in for a treat and some pretty exotic food then this is the place for you! The Buckhorn Exchange is definitely a unique restaurant with a warm and inviting atmosphere. The only question is: how do the oysters taste? Let us know!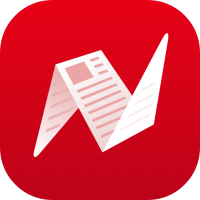 This is original content from NewsBreak's Creator Program. Join today to publish and share your own content.