Big Mac and Little Lu's
This restaurant will serve you all the freshest fish flown daily from Florida and the Caribbean seas. You can eat freshly fried oysters with a great combination of cocktail sauce and horseradish sauce. The kitchen crew will prepare a tasty piece of cod for you. The cod is dipped in a delicious batter and deep-fried to perfection. You can have the cod prepared with the extra light crusty outside you are sure to love. Their speciality is the Almond crusted Hogfish, a kind of fish that only feeds lobster and crab, so guess what is it going to taste like?!
This fish is a delicacy, in its tender mouthwatering meat.
Big Mac and Little Lu's is located in a convenient location – only five minutes from the DIA. You can enjoy the beautiful sunset on their patio combined with great food and free live music.
They have a separate bar on the patio and their speciality cocktail is called the Big Apple. If you haven't tried it, you are missing out on some delicious drinks. You can also take home some great food – one of the greatest things about this joint is that they sell the bread, fish and coleslaw in their restaurant!
On your next visit, go to Big Mac and Little Lu's.
Adobo Food Truck
Have you ever had New Mexican food and Filipino food at the same time? Quite an odd and rare combination, I guess! Well at adobo is the norm! You can grab a bite and enjoy the beautiful sunset with a taste of what New Mexico has to offer.
There is no doubt that this restaurant is going to give you an authentic Filipino meal, but I am going to turn it around for you. You will get an authentic taste of New Mexican cooking in their Filipino Style Adobo! This restaurant is not only authentic, but it's a family business, which adds to the homely feel of it.
If you visit this place, make sure to enjoy a huge variety of food as it is all very delicious. Some suggestions: The CHILE FRIES which is their speciality. This meal is delicious and every bite shall be devoured in no time. My favourite dish however is the lumpia eggroll, a dish that you won't find anywhere else, at least it won't taste like the original one at Adobo! This dish is delicious, it has a mixture of everything and I mean EVERYTHING! It has pork, shrimp, chicken, onion and of course BREAD! You can order this dish as finger food and you will love it! Yum!
If you visit the Adobo truck on your next visit to Denver, make sure to order one or two of their specialities.
They have located at 1309 26th St Denver, CO 80205
Biker Jim's
If you're looking for an inexpensive meal that tastes amazing then Biker Jim's is your spot!
However, if you're looking for traditional hot dogs this place is probably not what you are expecting, in fact, the owner, Jim Pittenger likes to come up with all sorts of extravagant hot dogs. Some of his specialities are: The Rattlesnake hot dog, the Wild Bore hot dog or the Jalapeño Elk.
What's great about this place is that it's a family-owned restaurant. If you go here on your next visit, you are guaranteed to enjoy great food and friendly service.
After all, this place specializes in hot dogs, but don't let their name fool you. They have something to offer that others do not have. These gourmet hot dogs are loved by many, so you should try one for yourself.
If you visit this restaurant, make sure to enjoy some great beer-guzzling and also some great food.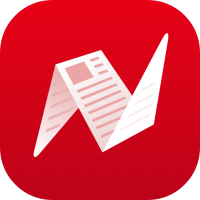 This is original content from NewsBreak's Creator Program. Join today to publish and share your own content.