San Diego is more than just beaches, surfing and great weather, it's all about delicious food!
In this article, I'll share the list of my favourite restaurants in San Diego to provide you with a bit more insight on what your options are for great eats!
You may notice that some of the restaurants I chose are quite out-of-the-way - that's how much we love them!
In my opinion, the best way to try a lot of different types of food in San Diego is to get a 'set' meal at a restaurant that has a diverse menu.
The list that follows is in no particular order - it's just what I've found most appealing.
Rhythms chicken and waffles
Situated in Pacific Beach this place is home to the best chicken and waffles in San Diego, this restaurant has won in 2019 the New Restaurant Silver medal by Beach Bay press! The flavours are unique and different and the chicken is always perfectly cooked. The variety of waffles to choose from is also impressive!
They have a fabulous breakfast menu and a great children's menu to cater for all ages.
The name rhythm comes from a family involved in the music industry, in an effort to combine rhythm with passion for food and bring some soul to the dishes!
I was craving a chicken sunrise and after a quick check on the menu, I decided to order it!
The burger came topped with fried egg, bacon, cheese, lettuce, tomato and pickles! It was a mouthwatering combination of flavours and textures.
This Restaurant is located in 1136 Garnet Ave San Diego, CA 92109 opened from 11 am to 11 pm
Chicken Charlies
Who's the king of fried food in California? Let me announce it: Mr Charlie obviously!
He invented all sorts of fried delicacies, from fried Oreos to bacon-wrapped pickles, peanut butter meatballs, fried Kool-Aid. This guy is incredible he comes up with a new recipe each season! This time he has invented a new fried recipe: a deep-fried salt water taffy which is basically fried taffies in batter, simply delicious!
Chubby's Tacos Truck
This place has such a great variety of tacos from classic ones to fusion tacos! I personally love the chamoy tacos (they are a little spicy!). They put an avocado slice on top of every taco which makes it taste amazing! They can be found parked on Imperial Ave, but I've seen them driving through different streets often. The seating area is a little small but great for quick and tasty meals!
The tacos come with tortillas, salsa, cilantro and jalapeno (or guacamole).
They are $2.75 each and you can order them as a combo of three or four.
Kiko's Place Seafood
The churros alone at this place are worth the trip! They have a fantastic variety of seafood options, but some of my favourites are the Pescado Frito and the fish tacos. They also have a few vegetarian options that are delicious too!
My favourite is the fish taco. This dish consists of your choice of grilled or fried fish, Mexican rice, onion and cheese. It is served with a side of cabbage salad. I love the sauce they serve with it too! Their sauce is slightly spicy but not overpowering, compliments the overall flavour of the dish.
They are open from 9 am to 7 pm and located at 5494 Mission Center Rd San Diego, CA 92108
Devilicious
Started by a local San Diego girl named Kawana, this food truck serves burgers and fries that will send your taste buds on a roller coaster ride of deliciousness!
Dessert burger? For me, no other place in San Diego does dessert better than this place.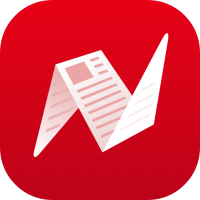 This is original content from NewsBreak's Creator Program. Join today to publish and share your own content.