The crab kingdom is not for the faint of heart. If you're new to the crab game, this is a crash course in cracking crab 101. Baltimore is home to some of the most iconic and delicious crab dishes in Maryland and this food guide will help you find your way around with ease.
Crab season in Baltimore runs from May to September, so you'll have plenty of time to taste test until you find your favourite dish. The crab shack is the quintessential Maryland seafood restaurant, and there are several in the greater Baltimore area. Grab a bunch of friends and hit up one of these local favourites.
But crab is not the only great food in Maryland, local restaurants serve all kinds of delicious foods, so let's take a look at some of the best restaurants in Baltimore!
Mount Vernon and Lexington Market
are your best bets for traditional Maryland crab houses. The crab shacks at both of these locales are pure Maryland through and through. A must-try is the deep-fried crab dip ($10) at Lexington Market. This giant serving of lump crab meat will fill you up quicker than you can say "crabs."
There are also plenty of trendy bistros in Baltimore that have incorporated the signature Chesapeake blue crab into their menu.
The Local Oyster
This restaurant serves the freshest food in town!
This restaurant is known for its fabulous oyster bar and its seafood! You can try everything from Oysters to tuna tartar. The walls are filled with different kinds of licenses, all of them are satisfied customers who have dined here.
Not only is the food amazing, but they also have a huge wine selection, where they like to help you find that perfect wine for your meal! Not sure what to choose? Not a problem, that's what we're here for! Their colossal crab sandwich is to die for! a huge 4 layers burger made with their special ingredient: a freshly caught soft shell crab.
Between Two Buns
Not feeling like having crab? No problem! Between two buns offers a wide choice of different kinds of burgers and tasty dishes!
Their meat is local and grass-fed, coming from Seven Hills Farm, and their ingredients are fresh and local. The burgers are perfectly cooked and they even have gluten-free options and vegetarian options. You can get these burgers on their own or you can try out the amazing toppings for a bit more of a kick (they offer three different kinds of burgers on rye bread with your choice of toppings).
Their speciality is the Pork belly sandwich, it is like a pocket full of heaven, or as my friend says: "If you haven't tried it, you haven't lived."
The Food Market
This restaurant is something else, I'm telling you! Just make sure to make a reservation if you're going at prime times because it is really high end.
They serve crab cakes, but also have other delicious items on the menu such as their salmon filet. They even have a salad bar, and you can create your own from their selection of fresh produce!
Chaud Gauss, the owner and chef love to experiment with different recipes and being creative with its dishes. His specialities are Lobster fingers and huge and crispy mozzarella fried sticks!
The decor is amazing, making you feel like you're in an expensive restaurant but yet, it feels very comfortable.
The deck is also something to check out, it's a great place to have a summer dinner!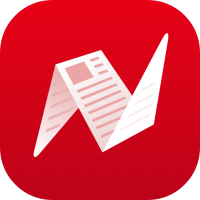 This is original content from NewsBreak's Creator Program. Join today to publish and share your own content.