Savannah is an incredible city, with a rich culture and history (but not too old-fashioned!), and the food scene here is no exception. With that in mind, we've gone ahead and put together a list of our three favourite restaurants in Savannah for all you hungry readers out there!
1. Shabazz
If you ask any local where to eat the most delicious southern food, they will definitely point you out to Shabazz, which is a truly amazing place to try classic southern food with an, of course, African-American influence. The restaurant is located in 502 West Victory Drive. Savannah, GA. This place is a family business that has been passed down from generation to generation. Something notable in this restaurant is the owner, who will always be very kind and familiar with every customer, and you should try to be patient enough to listen to all his anecdotes.
Needless to say, the food here is amazing and local dishes like shrimp and grits or black-eyed peas are really worth trying!
2. Dark Shark
This is probably the first Savannah's taco truck, and it's a must-eat if you're in the area, it's located at 6703 Johnny Mercer Blvd, Savannah, GA 31410, USA. I'm not exaggerating when I say each bite of this is a delicious celebration of spicy, salty, and sweet. The menu is small, but each dish is made with fresh and simple ingredients that make it very healthy but tasty at the same time. The owner said he came up with the name getting inspired by names like "The Dark Horse" and so on.
He wanted a name that represented his joy to experiment in the kitchen since he said what he cooks doesn't come from his family tradition but it has been an evolution of his passion for cooking. He came up with the name "Dark Shark" and it's being spot on since people are so eager to try his creations.
His specialities are fried catfish with collard green tacos as a main and his all-time famous deep-fried peach cobbler.
This restaurant first opened its doors in 1989 and it has been serving the community since then.
Its speciality is fried fish, they serve an amazing fish sandwich! The restaurant is located just minutes away from downtown Savannah, so is very easy to reach and you can enjoy a nice walk afterwards. Here the portions are huge and the prices are very affordable considering the quality of the food. It looks like a dive restaurant but it is actually really nice inside, so don't be scared! The menu is pretty simple, so it makes it easier to decide what to order!
Whether you're on vacation or living here, this place will definitely make you feel at home!
Treylor Park
This restaurant has a total of four locations across Georgia and Florida.
This one in Savannah is located at 115 E Bay Street, Savannah, GA 31401
The restaurant is open weekdays
from 11 am to 1 am and Weekends from 10 am - 1 am
They don't accept reservations so be sure to get there early to get your seats.
This restaurant is located a few minutes walk from the historic area, which is full of history and crazy architecture.
The menu consists of classic American dishes and if you ask them they will prepare dishes to your liking.
Their speciality is their all-time famous fried chicken pot pie, which is definitely a must-try!
The drinks are also amazing here.
The portions are abundant and the food here is delicious.
This place is located near the Savannah River and the historic district, so you can enjoy a nice walk afterwards to burn off those calories.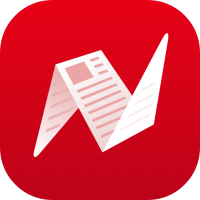 This is original content from NewsBreak's Creator Program. Join today to publish and share your own content.