TALLAHASSEE, FL–– Located at the top of the newly built Marriott AC Hotel, Charlie Park is home to Tallahassee's newest rooftop lounge and cocktail bar. The quaint atmosphere is welcome to large groups, a date night for a pair looking for an intimate setting or seats at the bar for the solo visitor. Although, if you plan to grab food while you're visiting, you may want someone to tag along with you, since their plates encourage sharing.
The eight-story building welcomes its guests with a separate entrance specifically for the rooftop bar. The friendly staff greets you before and after you step onto the elevator, but you may want to reserve a table or call ahead prior to your visit. I visited on a gloomy Saturday morning, so I called ahead to make sure the brunch crowd didn't reserve all of the seating. Once you've gotten off the elevator on the eighth floor, you have a variety of options for seating located at the bar, a table indoors or outdoors and the lounge area with a fireplace and breathtaking views of Cascades Park.
Before becoming overwhelemed with the beauty of the rooftop's decor or views, glance at the menu. The floral-influenced drink choices are carefully crafted alcoholic beverages with fun names like Mister Midnight and Botanic Tonic. If none of the cocktails somehow sound appetizing to you, the bartenders are more than happy to appease your tastebuds by mixing a special drink. Our bartender, Rodnay, offered suggestions, since I'm an indecisive drinker, which led to my choice to get a quenching fruity drink.
The extensive drink menu is complemented by the shareable plates like the lobster bao buns and snapper civiche to the brunch-only items like the super french toast kabobs and NOLA shrimp and grits. The primarily land and sea menu is lacking in their vegetarian and vegan friendly options, but I believe that's due to my personal plant-based bias.
In conclusion, I'm grateful that I visited a month or so after the grand opening on Memorial Day to escape the "new spot that just opened in a small town" crowd. I ordered the Lush Slush and my friend that accompanied me on my visit ordered The Charlie and the french toast kabobs. My main objection is the lack of food items that cater to those who do not eat meat. While gazing at my friend's brunch plate, I was a bit disappointed that Charlie Park didn't offer anything that I could eat, unless I settled for a salad with non-vegan items removed from it.
I'm looking forward to a menu update in the future that will prevent me from having to skip on their selection of delicacies. The open space inside of Charlie Park encourages guests to feel safe and welcome no matter where they choose to dine. I enjoyed the atmosphere of the rooftop bar, and I'm looking forward to attending during an evening to see the difference in the environment.
Tuesday–Thursday 4 p.m.–12 a.m. Friday 4p.m.–2 a.m.
Saturday 12 p.m.–2 a.m. Sunday 11 a.m.–6 p.m.
801 S. Gadsden St. (850) 759-4300 charlieparkrooftop.com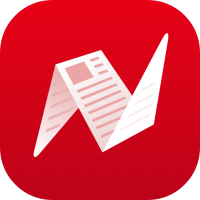 This is original content from NewsBreak's Creator Program. Join today to publish and share your own content.