In Estonia, Mardipäev is celebrated on November 10th Day of St. Martins. In the northern hemisphere often festivals and celebrations that were related to the agricultural world take place around the same time. Mardipäev shares similarities with festivals like Kekri in Finland, Vélinés in Lithuania, Calan Gaeaf in Wales and Samhain in Ireland.
Hingedepäev
Mihklipäev the Day of St.Michael (Sept. 29th) began a time period called Hindedaeg. Hindedaeg, coming from the Estonian word "hing" meaning spirit and breath was believed to be a time when souls and spirits walked among the living. There are different versions telling how long Hindedaeg lasted. According to some versions Hindedaeg ended on Kadripäev the Day of St. Catherine November 25th and according to other sources Hindedaeg ended on Christmas Eve. There are also some sources that tell us that Hindedaeg ended on Mardipäev. Hinedaeg was time period dedicated to remembering the passed away, people and relatives. Baltic countries were some of the last countries in Europe that were converted to Christianity. Still today such Christian holidays, like All Saint´s Day are not celebrated in Estonia and have no religious meaning for most people.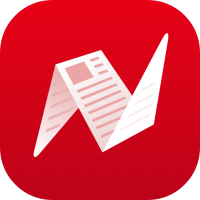 Traditions and Superstitions
Some of the traditions that belonged to Mardipäev was to prepare dinner for the family and passed away relatives. Food and drinks were served for the dead. The sauna was also prepared for the spirits. There was a custom that the lady and the master of the house would invite the passed away relatives inside one by one. They asked the ancestors to protect the fields and the herd and thanked them for watching over the family. After the dinner and sauna lady and the master wished farewell for the ancestors and a safe journey back…wherever they were returning. Food that was served in the Mardipäev dinner was; barley porridge, boiled meat, broth, beans and peas. A very common Mardipäev dish in Estonia is a goose. It was forbidden to make any kind of noisy chores during Mardipäev. Women especially were not allowed to weave or do anything that had something to do with cotton. It was believed that that would jinx the growth of flax in the coming year.
Time of the Spirits
In Estonia, mardis are an essential part of Mardipäev. Mardis were children (and sometimes adults) who rubbed soot into their faces. They wore old sheets and furs to mimic the spirits. Mardis went from house to house in small groups performing songs and little plays and for that, they were served sweets, foods and drinks. There was the belief that the more mardis people invited welcome into their homes their crop would be very plentiful. This custom originates from France where during Middle Ages there was a custom in Monasteries to give so-called soul-cakes for the poor. While receiving a soul cake person had to pray and think about a passed away person. The custom was brought to Estonia by German invaders in the late Middle Ages.
In Mardipäev parades, large groups of Mardis walked through the town. Mardipäev parade was lead by mardifather, followed by Mardimother, mardichildren and sometimes they even had a mardibaby. Paraders walked towards a large building where there was a big celebration that included singing, dancing, plays, lots of good food and drinking. People played the harps, trumpets, violins and the smallest children beat pans together just to create noise. Keeping lots of noise was believed to keep evil spirits away.
​
In modern Day Estonia Mardipäev is still celebrated, mostly in smaller towns and in the countryside. In bigger cities, people don´t like to invite strangers to their homes. In bigger cities like Tallinn, Mardipäev festivities take place in the Mardipäev market. In smaller towns and villages you can still find groups of children visiting from house to house performing songs and plays. Mardipäev is also celebrated still today in many Estonian schools.