The self-censoring happens even in Little Women. It raises the question what is the intention of the author? In the book when Amy burns Jo´s manuscript it happens because Jo has been bullying Amy for weeks and she has had enough. Little Women is framed against Pilgrim´s process. A story where the protagonist learns to overcome their biggest flaws. For Jo, her biggest flaw is her temper. Why would Louisa make her literal counterpart to face that if there was no intention? She is the creator and the one who controls the story? another explanation is that Louisa is censoring her own writing because when Jo writes the story again, it becomes a lot better. Second self-censoring happens with Weekly Volcano. As I explained earlier Louisa used herself as an example but never admitted that. In the last Little Women book, Jo´s boys, when Jo has become a famous writer, she is very much against when her nephew Demi begins to write stories for a magazine. Jo does not approve. Almost like Louisa is echoing her own history with sensationalism. Louisa began to self-censor her diaries when Little Women became a best-seller. As a writer, she was marketed as "the friend of all children".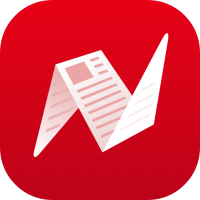 Video Essay Love and Romance In Little Women
There were times when Louisa struggled with the children book format because she preferred to write adult themes, especially after Louisa´s passing, the early Alcott scholars took everything that she had written literally, most of these people were completely unaware that Louisa had self-censored her own journals. Not only did Louisa write about her own love life in Little Women in literal disguise, but she also wrote about her experience writing sensational stories. We might even say that she wrote her biggest secrets to the novel. It is no wonder that she had very conflicted feelings about it. Some of us might be very eager to judge her for this, the way she tried to detach herself away from Little Women, but in the 19th-century woman having a good reputation, that was a lot more valuable than all the money that they owned.