In ancient Finland, there were all kinds of festivities connected to the autumntime. This is mainly because for thousands of years Finland was an agricultural society and many of the pagan customs and deities were connected to the land. This list includes some of these holy days. Many of these holidays have pagan origins but during the Middle Ages when the Catholic church wanted to get rid of the pagan deities, holidays were re-named after Catholic saints. The church wasn´t very consistent in its efforts and many of the pagan customs continued all the way to the 19th century and finally ended at the beginning of the 20th century and the industrial revolution. Some of the holidays like Kekri have made a comeback within recent years.
Syyskuu — September
The name of the month is derived from the Finnish word syksy meaning autumn.
​​
Syys-Matti — Autumn Matti 21.9
Preparing for winter begins. Apples, potatoes and turnips are picked. Bears go into hibernation. Matti refers to nature spirit(s) who bring cool weather.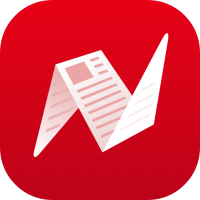 Lokakuu — October
Derived from Finnish word loka meaning Mudd.
​
Mikon päivä — day of Mikko 1.10
End of the harvest. Food sacrifices are left for the farming spirits.
Pokrova
Karelian version of Mikon päivä. Includes several elements from Christian Orthodox.
Talviyöt ja Talvipäivä — Winter nights and winter day 13–15.10
Winter side of the year begins. People move from outdoor works to indoors.
Simon päivä — day of Simo 28.10
Days are getting darker. Small waters start to freeze. Fishermen arrange parties.
Kekri (between the end of October and the beginning of November)
Kekri was the biggest pagan festival in ancient Finland. Word Kekri is derived from proto-Uralic word kekraj meaning the wheel and it was the wheel of the year turning. The new year began from Kekri. According to some sources, Kekri was an old pagan fertility god of the land and farming (possibly with Slavic origins). Festivities included good food and inviting the ancestors to celebrate together with the family. There was no settled date for Kekri. It was a family-oriented festival and each household celebrated Kekri after they had finished all the harvest work.
Marraskuu — November
Derived from old Finnish "marras" meaning death (dying earth).
Jako-aika — Dividing-time 30.10–10.11
The sacred time between the old year and the new year. Time of the spirits.
10.11. Veripäivä — the blood day
Slaughtering was forbidden during the Kekri-time. Blood day was the end of it and slaughtering animals were allowed.
​
Martin päivä — the day of Martti (day of St.Martin) 10.11
Last of the autumn festivals. Dinner was prepared from seasonal ingredients. There was an old custom of children dressing up as Martti's, little ghosts. This custom is still practised in the countryside of Finland´s neighbour country Estonia.