I have noticed that many people who are not from Scandinavian countries struggle to understand what Scandinavia means.
There are many definitions and interpretations for Scandinavia..even more than the ones I am providing here.
Geographically Scandinavia means Scandinavian mountains that covers an area from northern Norway, Northern Sweden and a tiny part of Lapland of Finland. Geographically this area is commonly known as Fenno-Scandia. There are also mountain areas in northern Russia that are part of Fenno-Scandia.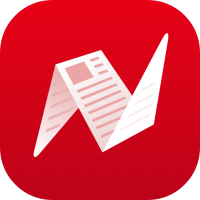 Scandinavian languages are Norwegian, Swedish, Danish and Icelandic which are closely related north-Germanic languages. Sometimes Faroe language, spoken in Faroe island is counted as a Scandinavian language. Finnish is a Finno-Ugric language so it belongs to a different language group (though there are many words in Finnish adopted from Swedish).
On a wider scale Norway, Sweden, Finland, Denmark and Iceland are all Scandinavian/Nordic countries, not only because of their location or the languages but because all these countries have a similar social structure known as the Nordic model.
This means shared values in economical policies and as well as typical cultural practices. There are some variables, for example, Norway, Denmark and Sweden are monarchies while Finland and Iceland are republics. There are as well lots of similarities. All these countries have free healthcare and education policies. The nordic model began to be established in the late 1940s after the second world war.
Finns don´t usually use the word Scandinavia, but when I lived in the UK sometimes I was even referred to as a "Scandinavian". In Finland, we call these countries Nordic countries (Pohjoismaat).