The key ingredient in understanding Friedrich´s character lies within Louisa May Alcott´s love for Germany, German people, German language, German philosophy and most importantly German literature. We might even refer to Louisa May Alcott as a germanophile, a person who has a great interest in German culture.
There are multiple references to Germany in Little Women:
On the very first chapter of Little, Women Jo wishes a copy of Undine and Sintram as a Christmas present. Undine and Sintram is a collection of Scandinavian and Germanic fables written by French-German author Friedrich de la Motte Fouqué. This book appears again in the last Little Women book, Jo´s boys.
Marches help the poor Hummel family who has immigrated from Germany.​ ​Beth and Marmee are especially close to them. ​Beth catches the Scarlett fever which is terrible, but the Marches never blame the Hummels. Epidemic diseases were rather common back then and Louisa always writes about the Hummels with great sympathy.
In the chapter "Camp Lawrence" John Brooke translates a German song for Meg and reads her parts from "Mary Stuart", a play that was written by German poet and philosopher Friedrich Schiller.
​At Meg´s and John´s wedding Laurie suggests that they dance as the Germans do.
When Jo stays in New York, her hostess in the boarding house is Mrs Kirk. "Kirk" is an anglicized last name from the German word Kirche, meaning church.
What it comes to the 19th-century German culture and the influences of German immigration into American culture March trilogy is consistently favourable towards it.
One of Louisa´s favourite authors was the German poet Goethe and Goethe was one of the models for Friedrich´s character. In Little Women, on her grand-tour in Europe with aunt March, Amy visits Goethe´s house, writes home and tells about it. On her first trip to Europe Louisa, herself made a pilgrimage to Goethe´s House.
Went to Wiesbaden first, a pleasant, gay place, full of people. Saw the gambling hall and people playing, the fine grounds and drives, and then went on to Frankfort. Here I saw and enjoyed it a good deal. The statues of Goethe, Schiller, Faust, Gutenberg, and Schaeffer are in the squares. Goethe's house is a tall, plain building, with each story projecting over the lower, and a Dutch roof; a marble slab over the front door recording the date of Goethe's birth. I took a look at it and wanted to go in, as it was empty, but there was no time (Cheney, Louisa May Alcott, letters and journals).
The most obvious and most important German influence in Little Women is, of course, the love of Jo´s life, Friedrich Bhaer.
A Man From Berlin
Little Women takes place in the feminine sphere which is one of the biggest reasons why I and millions of other readers love it. What it comes to the main three male characters Laurie, Fritz and John, Louisa did not write explicit background stories to any of them. To explore Friedrich´s character to get a better understanding of him, we need to explore Louisa, her personal life philosophy, values and of course love for Germany.
Friedrich is introduced quite early on in the second novel and Jo is curious about him the moment she sees him and she finds him to be a kindred spirit.
Video Essay Louisa May Alcott´s love for Germany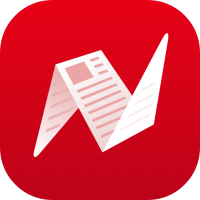 As I went downstairs soon after, I saw something I liked. The flights are very long in this tall house, and as I stood waiting at the head of the third one for a little servant girl to lumber up, I saw a gentleman come along behind her, take the heavy hod of coal out of her hand, carry it all the way up, put it down at a door near by, and walk away, saying, with a kind nod and a foreign accent, "It goes better so. The little back is too young to haf such heaviness."
Wasn't it good of him? I like such things, for as Father says, trifles show character. When I mentioned it to Mrs K., that evening, she laughed, and said, "That must have been Professor Bhaer, he's always doing things of that sort."
Mrs K. told me he was from Berlin, very learned and good, but poor as a church mouse, and gives lessons to support himself and two little orphan nephews whom he is educating here, according to the wishes of his sister, who married an American. Not a very romantic story, but it interested me, and I was glad to hear that Mrs K. lends him her parlour for some of his scholars. There is a glass door between it and the nursery, and I mean to peep at him, and then I'll tell you how he looks. He's almost forty, so it's no harm, Marmee.
There is a bit of a debate about Friedrich´s age (wait until I get to the ages of all the actors!). Jo is about 23–24 when she travels to New York. Fritz is about 16 years older than Jo, which would mean that Friedrich is 38–39 when they meet.
In Little Women, the musical Fritz is slightly younger. When he goes to court Jo we find out that he has just had his 35th birthday. In the book, Friedrich returns to Jo´s life in late spring, some months after Beth´s passing. If we combine the two, we can make an assumption that Fritz was born in the spring.
Friedrich is very extroverted. He enjoys lively conversations, makes friends easily, sees beyond cultural boundaries, he is deeply religious, honest, cultured but also quite a romantic. It is not a coincidence that Friedrich is from Berlin, by the time Alcott wrote Little Women, Berlin was gaining more importance and would become the capital of the new German Empire in 1871 (Armknecht).
While being born and living in Berlin Fritz would have absorbed all that the city had to offer. Architecture, literature, philosophical circles, symposiums, markets and Biergartens. It is mentioned in the book that Fritz speaks several languages, and in the books, he speaks French a few times. Berlin was one of the most multi-cultural German cities in the 19th century and there was a large French-speaking immigrant population. Fact that Fritz speaks several languages indicates that he has done some travelling and is in that sense as much of a cosmopolitan as Amy and Laurie are.
We learn that Friedrich used to be a respected professor in Berlin and this only increases Jo´s interest in him.
Jo valued goodness highly, but she also possessed most feminine respect for intellect, and a little discovery which she made about the Professor added much to her regard for him. He never spoke of himself, and no one ever knew that in his native city he had been a man much honoured and esteemed for learning and integrity, till a countryman came to see him. He never spoke of himself, and in a conversation with Miss, Norton divulged the pleasing fact. From her, Jo learned it and liked it all the better because Mr Bhaer had never told it. She felt proud to know that he was an honoured Professor in Berlin, though only a poor language master in America and his homely, hard-working life was much beautified by the spice of romance which this discovery gave it.
It is very likely that Louisa had Humboldt´s university in her mind. During the time when Louisa did her first visit to Germany, it was known as the University of Berlin (Universität zu Berlin). University was established in 1809, which makes it only fitting that Friedrich would have studied and worked as a professor there. University is known for producing some of the most well-known German thinkers and philosophers.