The Imp of Winter
In English folklore, Jack Frost is the imp of winter, the trickster of winter and he creates the crown-like spirals into windows. He makes people feel chilly during winter and according to some sources in autumn time, he is the one who paints the leaves.
Norwegian winter giant
Origins of Jack Frost are in Scandinavia, more precisely in Norway. He was a giant/ a nymph-like creature called Jokul Frosti (trans. icicle frost). In Norway and in Iceland it was believed that giants created the icecaps and glaciers. In Norwegian folklore giants/ wind god Kari. Jokul Frosti is also immortal and he is forever young and as long as there is snow, Jokul Frosti is around. Jokul painted beautiful images to the windows during the night and he would nip the noses of children.
​
In most stories told in different cultures Jack Frost is a teenage boy, he is a trickster and he likes to pull pranks on people and other nature spirits. He is a playful spirit who is usually dressed up in white, blue or silver, spiky with icicles, he waves his magic wand to cover everything with frost crystals. You can sometimes hear his laughter when he is nipping the toes and fingers of people who try to stay warm.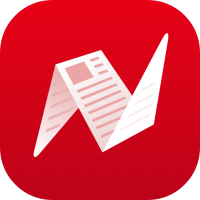 Jokul Frosti was sometimes also seen as a more frightening figure. Someone who would only have darkness and bitter cold with him. In Finland and in Russia we can see a similar dual presentation. In Finnish folklore, there is Pakkaspoika (the frost boy) and Pakkaukkko (the frost man) roles of the two could easily get mixed. In northern Russia and in Finland Frostman was a feared creature and people would sacrifice porridge for him so that he would leave reindeer's alone and spare people from his giant blizzards. In the Saami culture, Frostman had similarities with Staalo.
Jack Frost is a classic example of a nature spirit. He rules the wintry world and he only exists in that world.
"Then he went to the mountain, and powdered its crest,
​He climbed up the trees, and their boughs he dressed
With diamonds and pearls…"
Extract from "The Frost" by Hannah Flagg Gould (1789–1865)
He is a mysterious elvish creature. Frost has always fascinated human minds with its beauty. Formed from water vapour clinging to freezing surfaces. Air bubbles become attached with the ice crystals creating the white colour. Hoar is a frozen version of dew and it creates beautiful swirly patterns. As with all breathtaking nature phenomenon´s people in the past did not believe that a creature who created such beautiful artworks could have been entirely evil.
Sources:
The book of Fairies, Francis Melville, Fair Winds Press
https://www.fairychamber.com/blog/12-days-of-mythmas-jack-frost.html