Sony is smarter than that.
Note: I don't work for Marvel, Disney, or Sony prior to the making of this article. These are my just speculations and observations from the news and media.
Just today, 23 August 2021, there was an accident leak online on Sony's part where the Spiderman No Way Home trailer was posted. It went viral really fast that it became trending on Twitter.
Some hours later, Sony immediately took it down as if it never happened. However, if you want to see the leaked trailer, you can only see it from a very small screen where it was recorded on a small phone.
This accidental leak became a joke on the internet for a while, where they joked the guy who leaked it will get fired, or how hectic Sony's head office is now because of that one guy.
However, recalling the time I waited for trailers to come out, I don't think this is an "accident". Sony is smarter than that ever since their hacking incident back in 2014 where the hacker leaked their entire emails, including confidential ones.
Sony Picture's hack in 2014
A brief recap of Sony's hacking incident, basically, some hacker leaked the entire emails of Sony, including the most anticipated movie back then The Amazing Spider-man 2. They didn't leak the movie's trailer because the movie was out around Spring while the hack happened in late November of 2014.
The hackers also managed to get the entire business files and meetings with other studios such as collaborations with the Marvel Studios under Disney discussing creative controls for Spiderman, and other chats there.
They also managed to threaten the company to not release The Interview, a comedy movie where a group of assassinators was after Kim Jong Un, the North Korean leader. Sony ultimately decided to cancel to release the movie in theaters after their threat in 2014.
At that time, at least in the film industry, I remember it was a very hectic time because the police officials were involved heavily, believing that the North Koreans ordered the hack because of the comedy movie that somewhat insults their leader.
But anyway, at this point, I'm certain that Sony learned its lessons to prevent such leaks.
Which is why I don't believe the leaked trailer was an accident but a marketing stunt called spoiler marketing.
Spoiler Marketing for free marketing
Spoiler marketing is where the talent showed a certain product without the company's permission or revealing the product way before its official date.
I've never seen other studios did this. The closest was the Harry Potter and the Deathly Hallows Part 1 & 2, but the released book was basically the spoiler.
But Marvel, the company famous for highly classified movies, took this approach splendidly.
During the premiere of Thor: Ragnarok, one of the casts, Mark Ruffalo, accidentally leaked the first 12 minutes of the movie live on social media. The Disney officials had to get to him in the premieres to get him to turn his phone off, and Kevin Feige, the Marvel boss, had a strict conversation with him.
At first, it did get him into trouble. However, it turned out that that accidental leak gave them more press and free marketings for the movie.
"The next day, I showed up to do press, and I'm hurting. I can't look anyone in the eyes, and I walked over to him (Kevin Feige) to say sorry.
And he grabs me in a bear hug and he's like:
"THAT WAS GENIUS! WE GOT MORE PRESS ON THAT FROM THE WHOLE PREMIERE!!" — Mark Ruffalo, 2020.
After that incident, Marvel AND Disney had been doing this a lot for their upcoming movies, where the casts indirectly spoiled the movie in interviews.
The second incident was when Tom Holland revealed the Avengers Infinity War poster live on Instagram where it clearly wrote there "CONFIDENTIAL" and "DO NOT SHARE."
And immediately, after that reveal, it was picked up by the media and shared a lot across social media. Giving Marvel and Disney free marketing.
The third incident was Tom Holland's second installment of Spiderman: Far From Home, where he revealed the title on social media. That too was picked up by the media and shared a lot on social media. He too was called Spoilerman for it.
And then Disney did this with Toy's Story 4 as well where Tom Hanks brought his entire script on Jimmy Kimmel back in 2019, telling him the plot of which to not talk about. There, he revealed the subtle plots of the movie. And it clearly worked since the movie earned $1 billion in box office revenue.
As for Avengers Endgame, although they didn't make the casts share anything, they shared online subtle plots of the movie, including the first few minutes of it. That too clearly worked since they earned nearly $3 billion.
Do you see how powerful spoiler marketing is?
With that said, Spiderman No Way Home "accidental" leak is most likely a PR stunt to get people back to the cinemas
Sony learned their lessons about leaks and hackers, so there's no way they're going to make this happen again.
And a few days ago, Kevin Feige announced to the media:
It has not necessarily occurred to me that it is any more or less secret than any of our other projects. I think all of our projects… we want to preserve surprises. That's all the secrecy is for. — Kevin Feige, 2021.
Now that it's clear that any of the MCU movies that involved Tom Holland was revealed through spoilers for marketing, I think it's safe to say that they are going to continue this tradition.
But with the pandemic going on, they were probably trying to find new ways to spark joy online to get the hype back. Tom Holland was probably busy still doing his acting works or reshooting the movie, so he couldn't do it. So, Sony went:
"Fine, I'll do it myself."
It's currently trending on Twitter as I'm writing this.
If bringing back the hype for people to come back to the theaters is what Marvel wants, they are already doing a good job now.
Marvel took quite a box office miss with Black Widow as their theater box office revenue wasn't high, making it the lowest movie of the MCU franchise.
We're gonna have to see what happens for The Eternals and Shang-Chi, I don't think they can do spoiler marketing because these are brand new movies of the MCU.
But for Spiderman: No Way Home, being one of the pivotal plots of the new MCU's multiverse, continuing right after WandaVision and Loki, there must be high expectations of the movie, and there's no way Kevin Feige is going to let it fail.
Especially since they hired the people who were once the villains from Sony's Spiderman, Jamie Foxx as Electro, Alfred Molina as Otto Octavius / Doctor Octopus, and, according to the leak, Willem Dafoe is back as Green Goblin. That's a huge deal for people who grew up seeing Toby Macguire as the very first Spiderman.
Plus, with the covid cases decreasing, I'm sure Kevin is doing whatever it takes to get people back to the cinemas and turn away from Disney+.
That said, since I'm working in the cinema industry, I too hope to see you guys in the cinemas soon.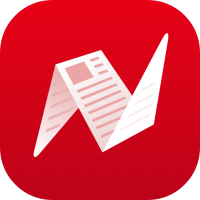 This is original content from NewsBreak's Creator Program. Join today to publish and share your own content.