Before Ryan Reynolds, there was Ricky Gervais's anti-ad.
We all knew Ryan Reynold's awesome ads that shook the internet and made him one of the best advertisers and marketing influencers. Plus Elon Musk with his hilarious Twitter ads that shook the market.
There was actually one more person who had done these kinds of advertisements first, and this time, the PR agency won awards for the creativity of the honest marketing ad.
And that person who hosted the ad was Ricky Gervais. You may know him from various comedy shows like The Office, and now, his infamous takedown speech about the Golden Globe in 2020.
It shouldn't be a surprise that he would've done this, but he made even less effort than Ryan Reynolds to create these ads and that's what made it different from his and funny as well.
How it started
Back in 2015, Optus Australia contacted Ricky Gervais to create an advertisement for their communication service. The purpose was to tell the audience that Netflix is now available with its service.
The idea for the ad was to make Ricky do what he does best: Comedy. They wanted him to create a unique ad comedy, and at first, they thought he'd pitch some funny comments about the product and all the usual words we always hear in ads the way he did with Netflix's ad.
So they allowed Ricky to take the reins for the marketing strategy on what he's going to say to the audience, but he went a different direction about the ad.
Here's an example, look at the description:
Unlike Ryan Reynolds, in that video, he didn't even show the product and only said one word:
"Optus"
And the ad ended with him continuing to have a nice bubble bath. That ad alone obtained 2.6 million views and still counting. He didn't say anything about the product and does what he did best: Not caring.
In another ad, the very first ad, he even said that he didn't know anything about Optus and that he had never heard about them. Literally saying nothing about the product and only spoke about how he got the job:
"Optus approached me and asked me to do an advert telling Australia that they are getting Netflix. I said, "I'd need like a shedload of cash — seriously mental money," and they went, "OK,"
I said, "I don't want to put any effort into it. I want to do it sitting down."
They went, "OK, but at least big up the product a bit."
And I said, "no, I don't know about it. I've never really heard of Optus."
'They said, "we are not happy with this as an advert," but I said, "it's too late. You've paid me I've spent it.
"They used it."
Optus and Rickey made about nine video ads in total. They were all very short and most spoke nothing about the product, the longest was one minute long where he did talk about the product but he drifted off near the end, telling that he's in Los Angeles and that he had to get daily wax.
I think this was the very first honest ad to the point that even the media picked it up:
Even Ricky can't believe that the company went with it:
On a serious note, I can't believe they let me do that advert. I said I just wanted to be honest and that was the only take I did. Amazing.
— Ricky Gervais's tweet, 2015.
And the funniest bit is that because this ad went viral fast, hitting 4 million views and the most-watched ad back in 2015, it won three awards including the Grand Prix and Gold in the Best Branded Content Campaign and Silver in Best Branded Entertainment (Fiction) at BEfast.
Talk about creativity out of laziness. Pretty smart and funny.
What makes Ricky's ads different from Ryan Reynold's?
As Bill Gates once said,
"I choose a lazy person to do a hard job. Because a lazy person will find an easy way to do it."
I've been speaking about honest marketing and how it could change the way people create ads, just the way Ryan Reynold did. They went viral fast and are ads that we just can't skip because they are hilarious and different to watch.
The thing about Ryan's ads is that those are his products. It showed that he genuinely cared about them and actually had a few descriptions about them, even though some didn't talk much about them.
However, Ricky's ads are that he wasn't even making one! He barely said anything about the product and showed little to no care about it at all, which is why it's called anti-ad. He was literally paid to not create an ad at all and showed that he just did it because he was paid to.
Look at the picture below, this is him in a bathtub telling us that he was contacted by Optus and told them they can just use that video record with a selfie camera.
He didn't even look like he was even trying, not that I can blame him since his nature is, "if it doesn't concern me, I'm out." And sometimes, that's what makes it hilarious because he was basically being himself and there's no BS about it.
These types of ads are more daring than what most viral ads we've seen did so well where they either spoke about the product or turn to ethics for the employees. But all Ricky ever did in his super honest ad was:
Talked about how he got the job
Where he's currently at and doing
Went straight to the point without much information about it
And basically, being himself.
This is controversial than what most honest marketing had done where the talent doesn't even care about the product at all. That's why I called it a daring move because if the people working on it doesn't care, why will the customers care?
Even I would think twice about releasing these kinds of ads. But Optus was taking their risk and it seems it paid off very well.
Results
As the result of this daring move, the ad got:
Increased searches for "Optus" by 165% and 255% searches for "Optus & Netflix"
7.5X higher awareness than previous creative ads
Many positive comments across social media
It was #1 spot on the Australian YouTube Ads Leaderboard: Autumn 2015
Conclusion
I wouldn't really recommend going for advertisements like this unless you have a personality like Ricky and, as he once says, have the balls to do it. Because after several ads with that format, the view counts did decrease after his bathtub ad, and the lowest was about 600k views (as far as I can find).
Plus, this is too daring since the person has no clue at all about the product and he didn't even look like he cared at all. It's kind of like, "I wasted your time for a product that I don't even care about, but I'm just doing it for the money."
The danger is, if you do it more often, there's a chance that it'll just be known as another common ad. So, it's best to be careful when creating these types of ads.
However, if you do plan to create ads like this, it's best to be prepared for a small sh*t talk and find people who are willing to be brutally honest like Ricky Gervais. After all, he's the guy who roasted big Hollywood stars in 2020 that it went more viral than the 2021 Golden Globes.
Or you can do Ryan Reynold's way, which is pretty much similar to Ricky's, but in a more genuine way and cost.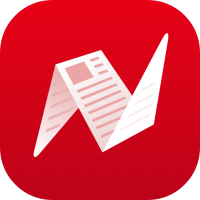 This is original content from NewsBreak's Creator Program. Join today to publish and share your own content.