One thing for sure, it feels good.
My whole family is into coffee, so it's no doubt that I'd get roped into the party too. My dad always makes awesome coffee to boost our morning and my brother is following him on making coffee too, they are the reason why I rarely go to coffee shops.
I've been drinking coffee since college so the habit stuck with me until my adulthood, it's quite addicting. And I thought that I'm going to keep doing this forever so that I can keep getting pumped at work.
That is, until last 2020 when something happened….
Due to the pandemic, we had a lot of work to cover. Tasks were piling up, and deadlines are very tight, I can pretty much say that on that day, it was truly hectic and somewhat stressful.
Because I had many things to do, I drank coffee every day to boost my stamina and keep me pumped and awake.
But one day, I began to realize that the coffee's effects are a little too pumped.
It did help for the day but by evening, not so much.
Nearly every night, in the middle of the night, I'd wake up with my heart beating and pounding rapidly. It hurts so much and I was in pain, I felt like my heart is about to leap out of my chest, it's like I'm reliving the moment where the monster from Alien busted out of my chest.
I didn't say anything to anyone because I didn't want my parents to worry about me, I thought it's because of the work stress that I'm experiencing, so I thought by the time I finished this deadline, it'd be over.
A few days later, my Mum was experiencing the same thing as me, except much worse. She wasn't as fit, as usual, going up the stairs was hard for her, her heart would pound rapidly on unexpected occasions and she'd feel weak almost all the time.
I accompanied her to the doctor, and when the doctor checked what's troubling her, it turned out she had a thyroid inside her. Thankfully, it's a light one, but it was enough to freak us out. She told us that she should drink less coffee, eat healthily, and don't stress too much.
Now, I didn't ask the doctor about me, but I was afraid that this was what I was experiencing as well because the symptoms were similar.
So the next day, I decided to cut out coffee from everything. But it was hard to break free from that habit at first, so sometimes I'd cheat a sip or two.
But gradually, I gave up drinking coffee entirely and switched to tea from now on. It's been more than a year I've done this, and the change was dramatic.
Switching coffee for tea helps you to calm down
When I started drinking green tea more often, I felt calmer. Like, the things that made me tick would often be under control.
Even stress didn't get me as bad as before. I was less emotional and calmer, it's like I was able to tame the beast inside me better. Although there are times I could still get angry, it didn't turn into a lash and I learned to just let go of an argument rather than turning it into a full catfight.
Scientists found that tea contains an antioxidant called epigallocatechin gallate (EGCG), which helps make people feel calmer, focus, and improve memory. Although it still has 5% of the caffeine in its dry leaves, it helps contain your mood and your alert to your surroundings.
And I really felt that effect. The one that changed me the most is when an argument comes in with my mom or dad. I used to just argue my way like most youngsters tend to be. But ever since drinking tea, all I ever want is to have peace and let it go. Plus, the phrase that Keanu Reeves used to say spoke to me more often now:
"I'm at that stage in life where I stay out of discussions. Even if you say 1+1=5, you're right — have fun."
Drinking tea helps me lose weight
I remember seeing my middle school math teacher drinking green tea to help reduce his cholesterol. But that wasn't my intent when I first planned to switch coffee with tea.
I wasn't even planning to lose weight when I made it as a daily beverage. I've undergone a strict diet when I was in college and lost a lot of weight in the process.
Recently though, ever since drinking tea more often, my appetite to eat snacks decreased. I used to need something in my mouth to chew while I'm working or relaxing, but now, drinking tea made me lost that habit.
Apparently, it is found that the antioxidants in green tea help fat burning and improve exercise performance. This speeds up the metabolism in our body to break down the fat and the caffeine inside helps increase the energy intake we use.
Thus, helping us lose weight in the process without much effort.
Tea is an alternate healthier choice for productivity booster
Most people drink coffee so that they can wake up and feel the rush to seize the day, especially mornings, tea can also help in this area as well.
As said before, tea still has caffeine inside, just less amount than most coffees tend to have. Because of that, they tend to be a healthier choice for us.
Studies found that consuming tea helps to fight cancer cells lurking in our body, and helps boost our productivity. It helps you when you are studying or working as they tend to make you more aware of your surroundings and improve your focus on the tasks in front of you. And since they have caffeine inside, they also make you more alert. Thus, waking you up in the morning.
Although coffee is the biggest booster for waking you up and give you that rush to complete something, it'll only help you to a certain degree.
In my case, it didn't help with the problematic rapid heartbeat that I suffered for quite a while, and on top of that, I still had to work. So that rush and stress were making me lose my mind and hurt my body. Should I consume a lot more coffee while my heart keeps pounding like it's going to leap out of my chest as I was dealing with workloads, I knew it'd be the end of me.
Thus, I abandoned coffee entirely and tea became my new go-to.
Drinking tea makes you look classy
I know this may sound stupid and cheesy, but I really think that drinking tea makes you look quite elegant. This is just my take if you want to believe it or not.
Recently, I've been watching a lot of medieval British shows and movies like The Crown and The Peaky Blinders. And I was drawn to their lifestyle of elegance and royalty, they were so calm, elegant, and very leader-like. I was so inspired by them.
So I paid attention to their behaviors on the way they speak and behave around people. At some point, I noticed that their go-to drinks would either be whiskey/wine or tea.
Since I'm not much of a drinker myself, I'd go for tea. Though of course, I barely look classy, I was still willing to follow their habit of calm and dignity. And since tea helps you stay calm, it does help to put me in the mood of their behaviors.
Conclusion
I find drinking tea helped me so much. My mood improved, I got into less argument should a debate spark, and I think I'm slowly turning into an ambivert (Which helped me in my work a lot).
To summarize, drinking tea helps you to:
Calm down
Lose weight
Increase productivity
Somewhat make you look classy
Overall, switching coffee for tea was one of the best decisions I've ever made.
I've been doing better than I was last year. I took things calmly, my rapid heartbeat slowed, and remained dormant as of now, and how I respond to work or anything negative is much better than before.
In a world where everything is in such a rush, drinking tea helps me to calm down and realize that you can still take your time and take care of yourself.
Perhaps one day, I'll go back to drinking coffee, but as of now, tea is my go-to.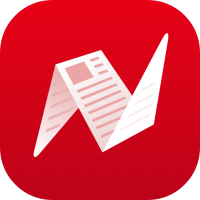 This is original content from NewsBreak's Creator Program. Join today to publish and share your own content.